Roman Goddess
Venus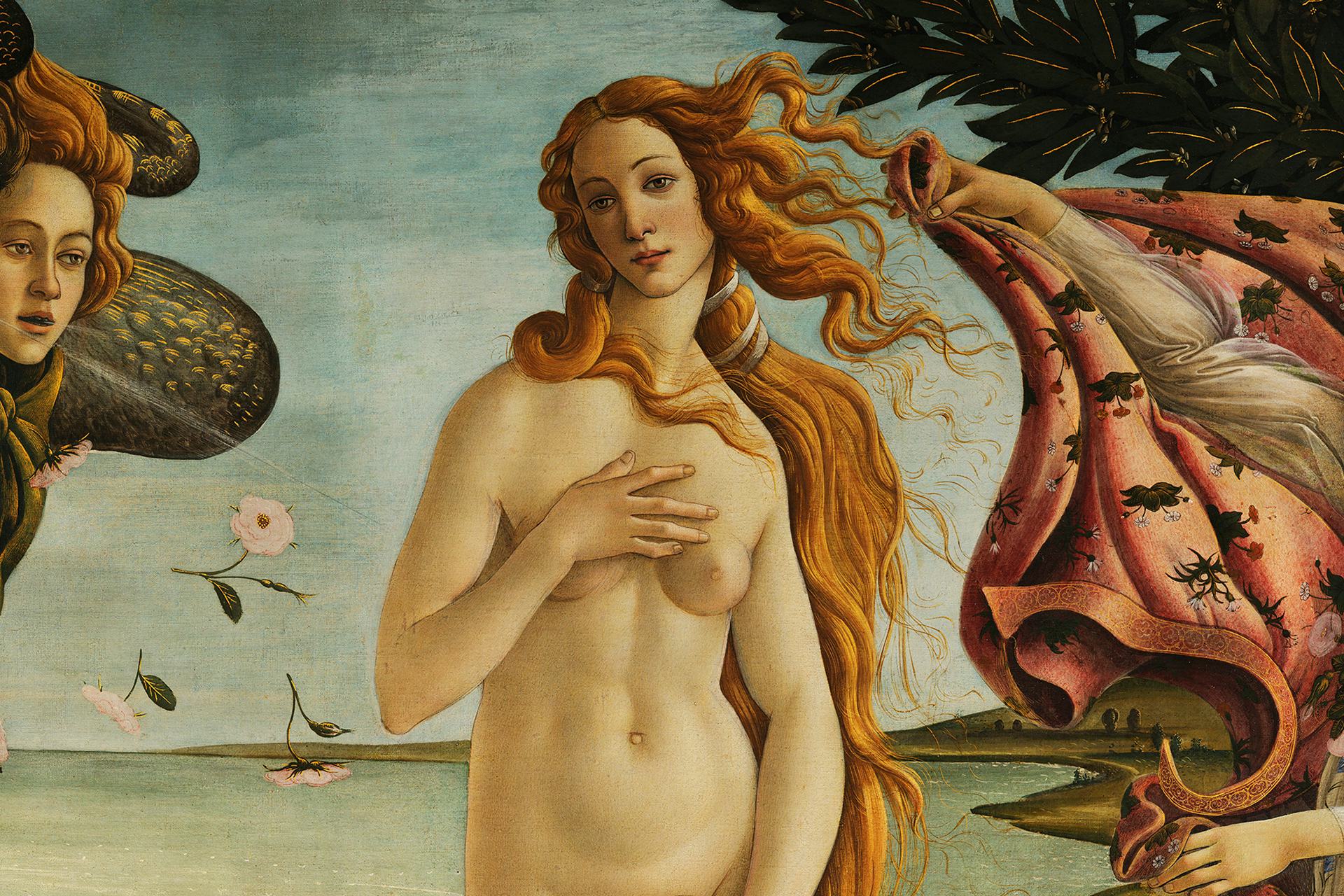 Overview
Venus was the Roman goddess of love, maternal care, sexual reproduction, and erotic desire. The loveliest of all deities, Venus desired—and was desired by—mortals and gods alike. Like the Greek Apollo, Venus had a fluid sexuality and embraced male and female lovers alike. She was also the guardian of lovers and prostitutes, and a major figure in Roman religion. Venus was adapted from the Greek goddess Aphrodite, with whom she shared a mythological tradition.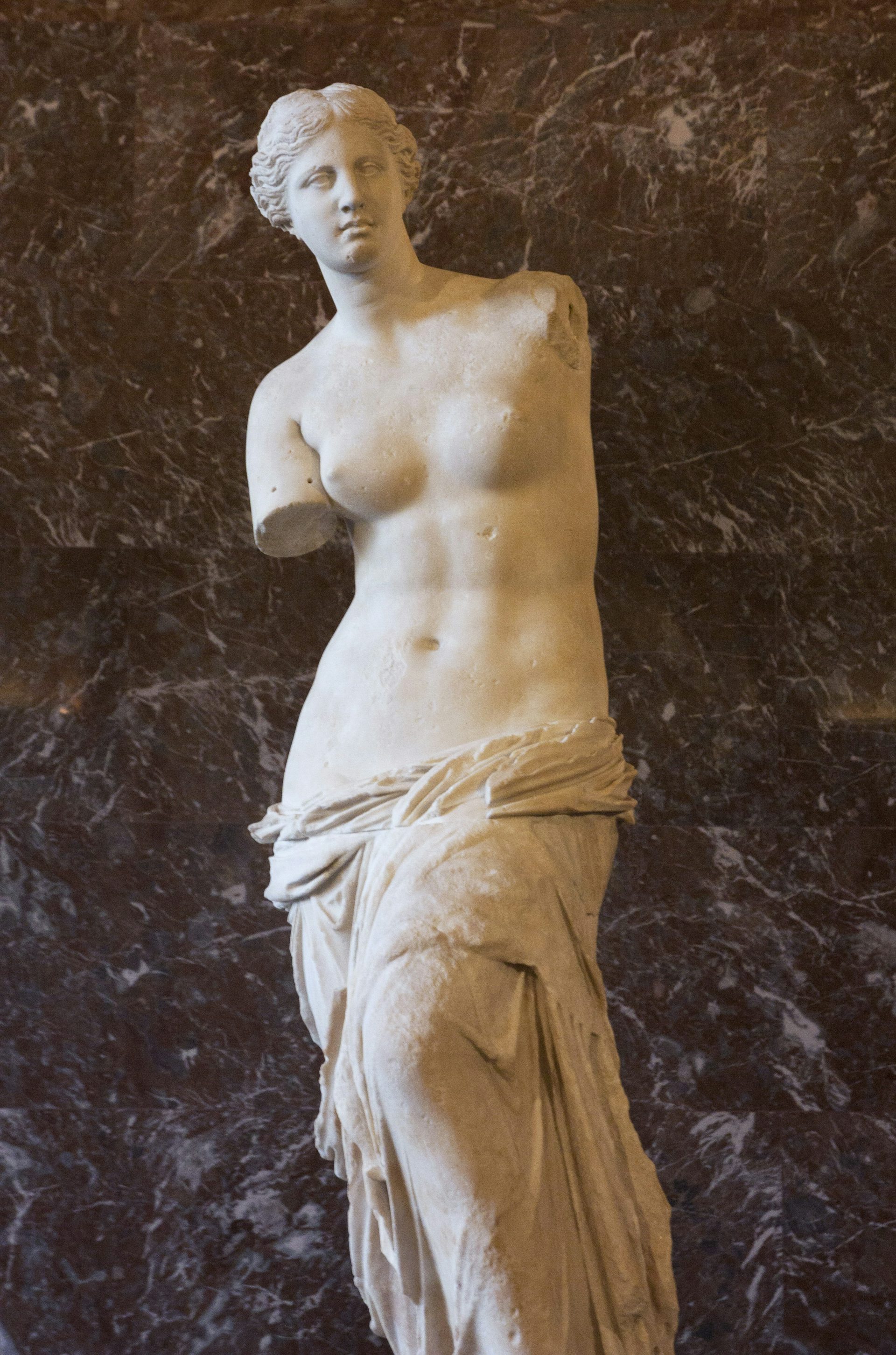 Venus was formally incorporated and adopted into the Roman pantheon in the third century BCE. During the Punic Wars of the second and third centuries BCE, Venus was thought to lend her assistance to the Romans and ensure their victories over the Carthaginians. Her importance as a figure of worship peaked shortly thereafter, though she continued to be venerated until the rise of Christianity in the fourth century CE. Revered for bringing victory to the Romans, Venus was also celebrated as the mother of Aeneas, the ancestor of Romulus, the founder of Rome. In later years, Julius Caesar publicly linked his family's heritage to the goddess' maternal line, making Venus the progenitor of the first imperial dynasty.
Etymology
The name "Venus" came directly from the classical Latin noun venus, meaning "love." This noun was often used to indicate particularly sexual love or desire. It was also directly related to the verb form venerari, meaning "to love or to revere," also the root of the English word "venerate."
Some have speculated that "Venus" was related to the Latin word venenum, a noun meaning "poison," "potion," "charm," or perhaps even "aphrodisiac," a reference to her alleged control over amorous intoxication.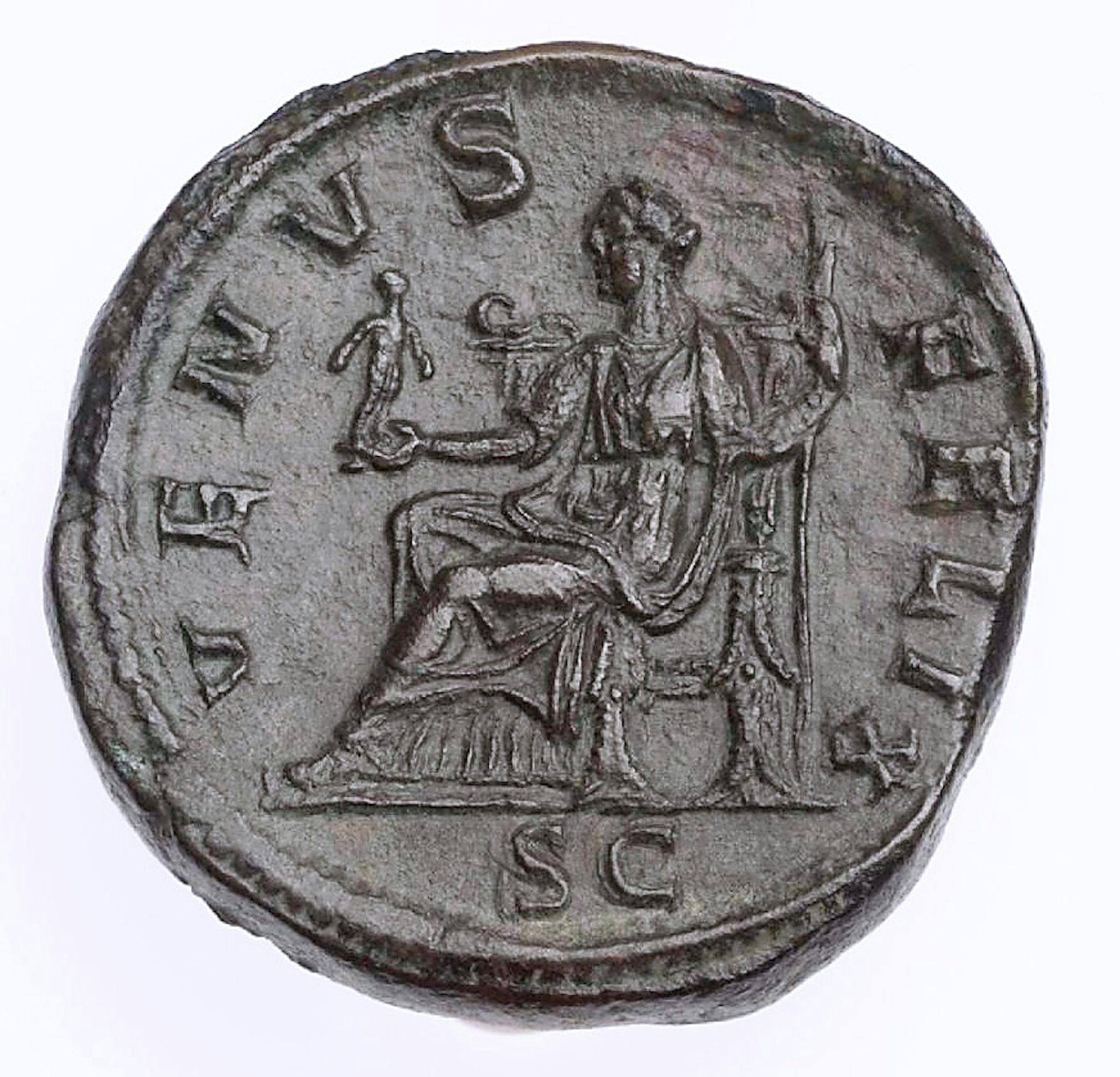 Venus was identified by a number of epithets, each indicating a distinct persona of the goddess. She was known as Venus Caelestis, or "Venus of the Heavens," and Venus Erycina, or "Venus of Eryx," her Carthaginian incarnation. She was called Venus Felix, the "Lucky Venus," for her role in turning the tides of battle, as she did during the Second Punic War. She was also Venus Genetrix, or "Venus the Creator," a title promoted by none other than Julius Caesar, based on the goddess' role in the creation of the Roman state. In a more light-hearted vein, she was Venus Murcia, "Venus of the Myrtle," and for being a loving protector of Rome, she was both Venus Obsequens, "Venus who Dotes," and Venus Victrix, or "Venus who Brings Victory."
Attributes
As the goddess of love and sex, Venus possessed the ability to make mortals and gods fall madly in love. Venus' chief weapons were her charm and erotic appeal, and in her mythological tradition, many fell victim to them.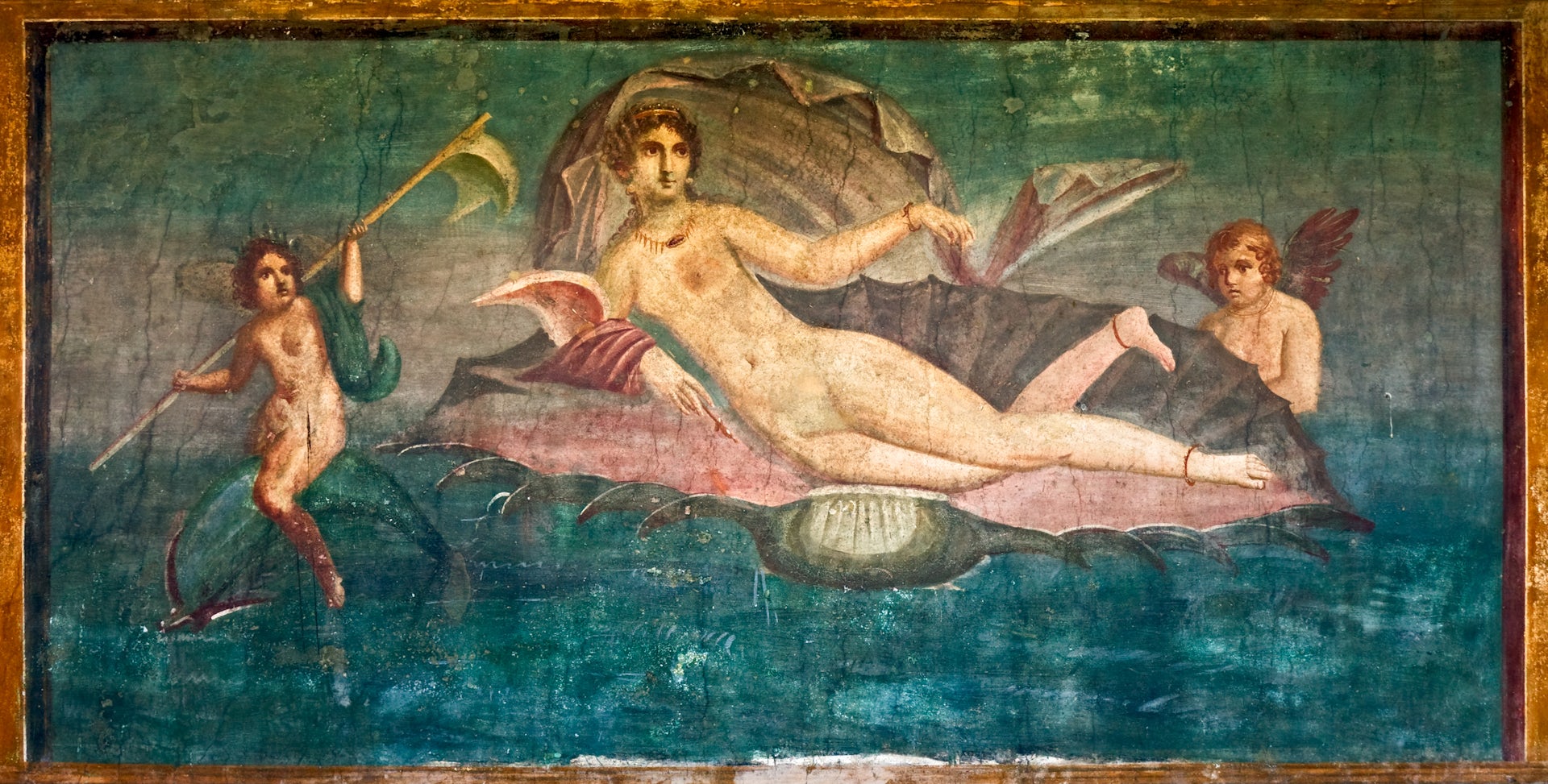 Depictions of Venus were often found in domestic settings. In many of her appearances, she was accompanied by symbols such as the rose—a symbol of fertility, sexual passion, and female genitalia. Additionally, she was often featured with a crown of myrtle (an evergreen brush with white flowers). This crown quickly became one of her chief symbols. Sea shells were another common motif; these shells served both as a reference to Venus' birth at sea and as yet another of Venus' many erotic symbols.
Family
Due to the unusual circumstances of her birth, Venus did not have parents in the traditional sense. Technically, Venus' father was Uranus, the father of Saturn and grandfather of Jupiter. Her mother was the sea, which embodied the passive female principle in Roman thought.
In her maturity, Venus married Vulcan, the god of the kiln and master of metallurgy. Their marriage, fraught as it was with mistrust and infidelity, did not produce children. Venus' frequent lover was Mars, the fiery and furious god of war, passion and anger. Venus' children with Mars included Timor, the godly embodiment of fear, and the twins Concordia and Metus, goddess of harmony and god of terror, respectively. Venus and Mars also had a group of children known as the Cupids—winged creatures that symbolized love in all its forms.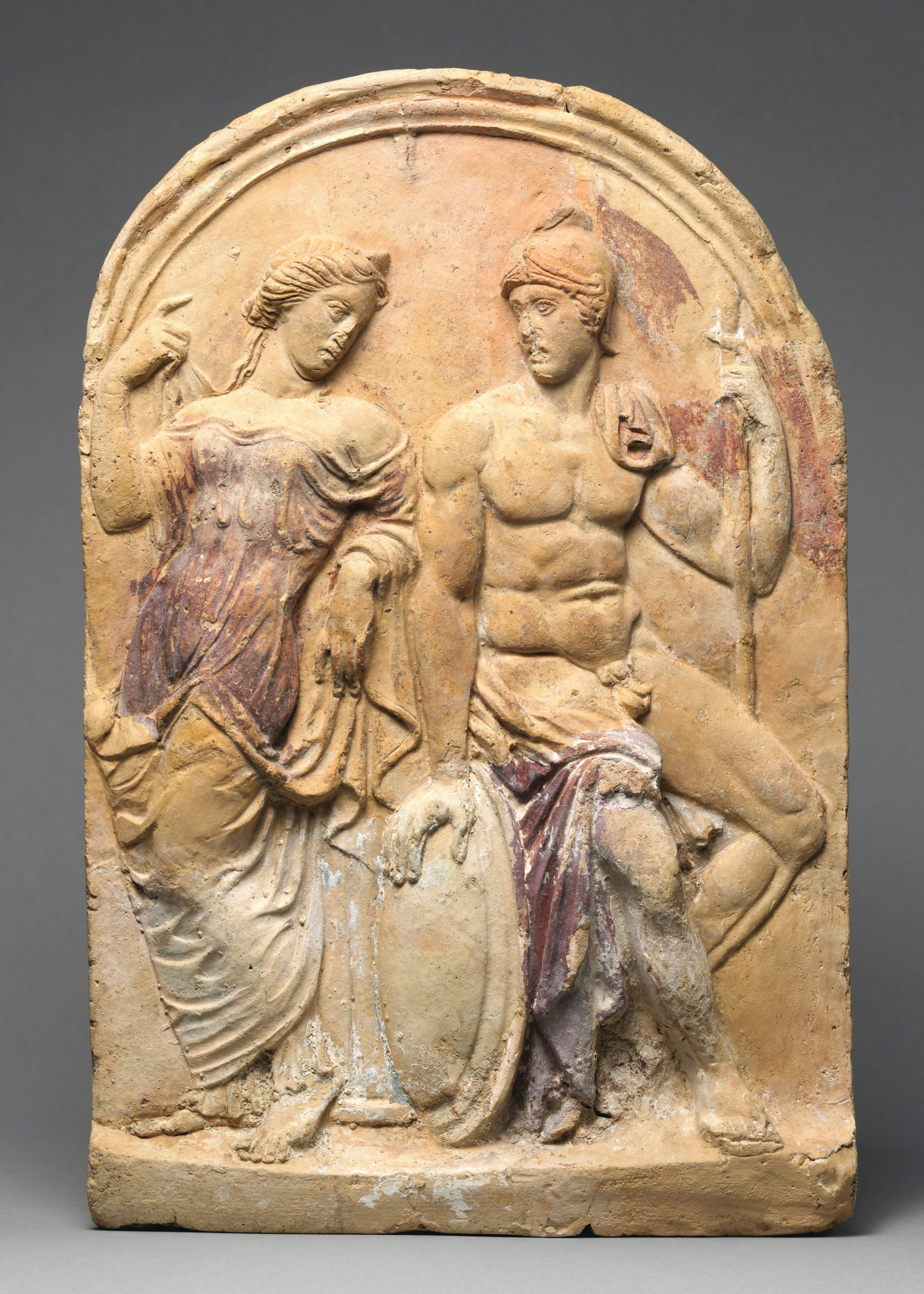 With Mercury, Venus had Hermaphroditos, an androgynous child with both male and female sex organs. With Anchises, Venus had a child of great import to Rome: the warrior hero Aeneas. According to Virgil, Aeneas established a royal lineage that included the gens (clan) of the Julii, the ancestors of Julius Caesar (it should be noted that Caesar's adopted son Augustus was Virgil's chief patron).
Pop Culture
Venus has remained relevant in modern pop culture, and is culture as a symbol of love and eroticism. Thanks to her associations with beauty and sexuality, Venus has been appropriated by several notable cosmetics brands. One such company, Gillette, created a line of women's shaving products bearing the goddess' name. Another company, Venus Skin Care, also used the goddess' name as a marketing tactic.
Venus' name has been used in a number of movie titles as well. A French film, Venus (1984), centered on the adventures of two American businessmen as they journeyed in search of a model for their cosmetics line (called, of course, "Venus"). Three other films have used the title Venus. One of these more recent films focused on the life of a transgendered woman who opens up about her sexual identity.
Venus has also appeared in songs, including Miles' Davis 1957 release, "Venus de Milo," and the 1969 hit by Shocking Blue "Venus". The latter song famously featured the lyrics: "Well, I'm your Venus/I'm your fire/At your desire." Lady Gaga's 2013 song "Venus" directly invoked the goddess and her ability to inspire irrepressible sexuality: "I can't help the way I'm feeling/Goddess of love, please take me to your leader/I can't help, I keep on dancing/Goddess of Love! Goddess of love."
Finally, Venus also lent her name to the second planet from the sun. Befitting its namesake, Venus is the brightest planet in the solar system.