Yoruba Goddess
Osun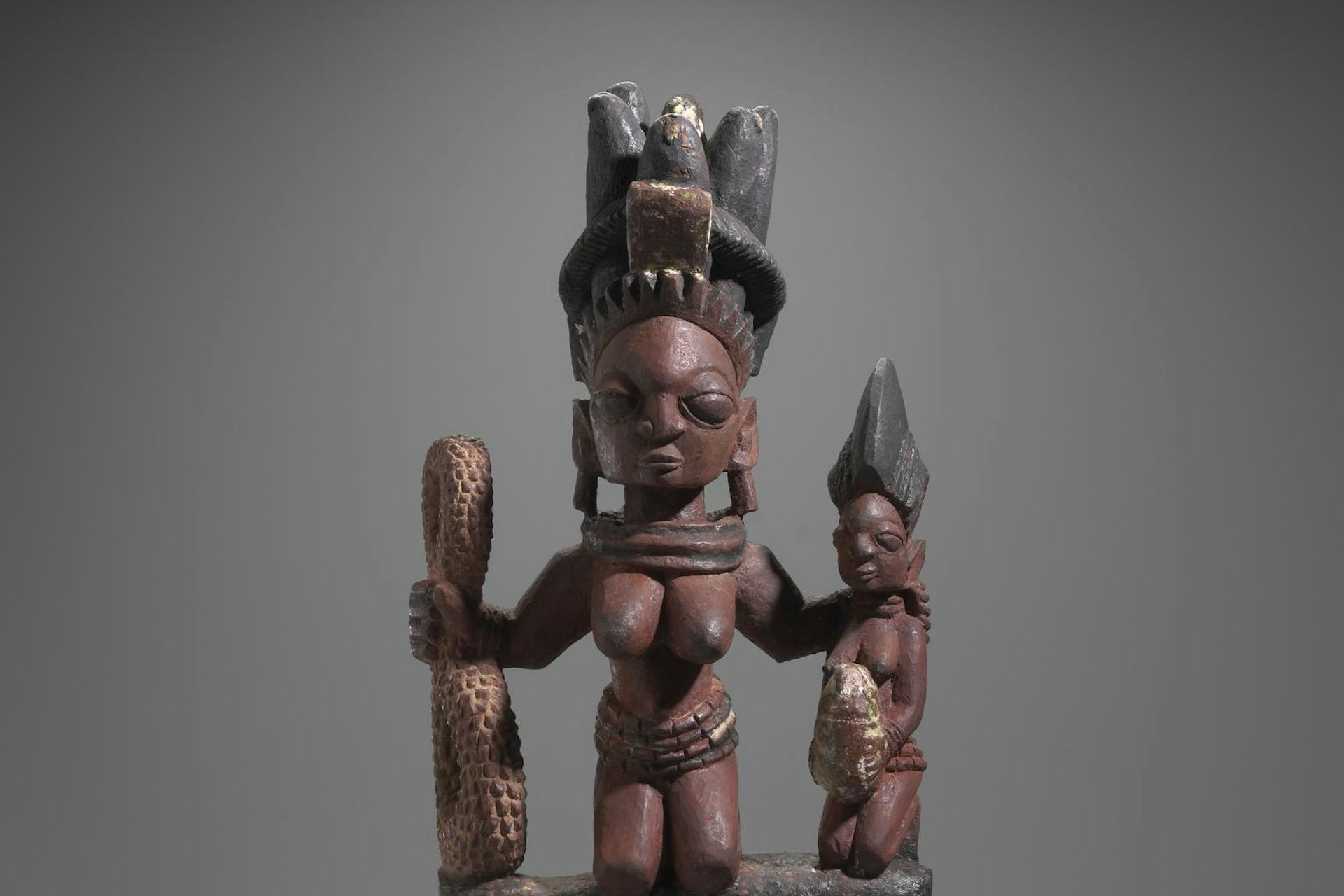 Overview
Osun is the Yoruba river goddess of love, beauty, pleasure, and diplomacy.[1] She is married to Sango, the god of thunder and lightning. Revered as a fierce defender of her worshippers, Osun is a generous and benevolent ọriṣa (the Yoruba word for god). She also has a close relationship with the kings of Osogbo, who some believe are descendants of her human children.[2]
Osun is closely associated with femininity and generosity. She is beloved for her "willingness to help people alleviate the burdens of their lives and cure their illnesses."[3] Yearly festivals are held in her honor, where many come to ask for her assistance.
While Ọṣun's popularity is not as widespread as other ọriṣas in Yorubaland, she is widely celebrated as the patron deity of Osogbo.[4] There, she is worshipped as a fierce warrior goddess as well as a peacemaker.[5] Her devotees believe that her river—the Osun River—possesses waters with healing properties. Even today, there is still a popular temple dedicated to the goddess in the Osun-Osogbo Sacred Grove.
Pronunciation
Osun and Osogbo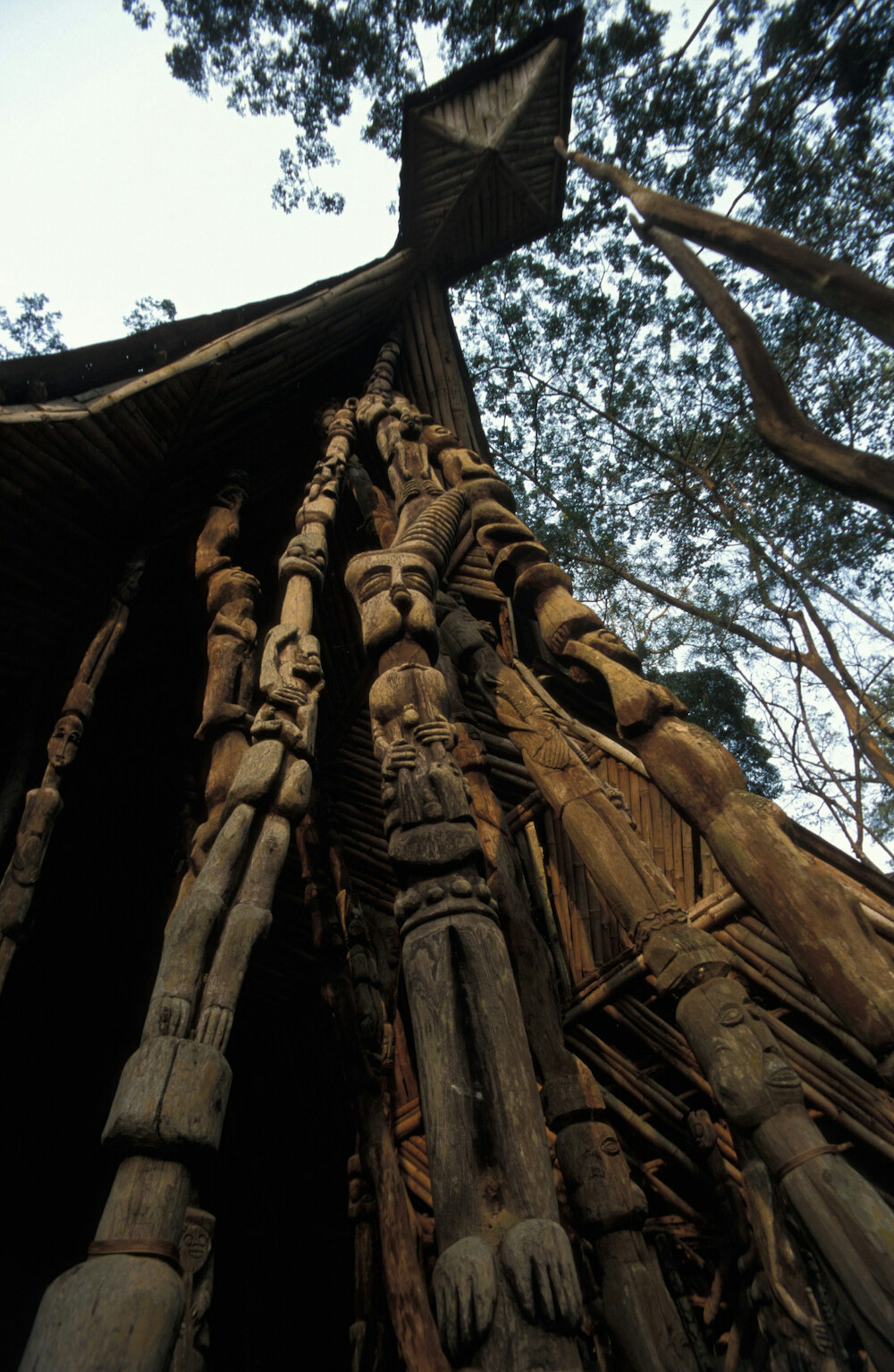 According to Yoruba mythology, settlers from the village of Ipolé were searching for a body of water where they could make their home. They came across a river, later called Osun, and cut down a tree on the bank to mark the spot. But when the tree fell, a loud voice sounded from the water. The settlers feared the voice and thus made a sacrifice to the deity of the river.
A variant of the myth states that the settlers first had to defeat spirits sent down by Osanyin, the god of medicine, before they could settle on the riverbank. The people believed this was a test to prove their worth. But when the river overflowed its banks, the settlers consulted a soothsayer for advice.
The diviner told them that the river goddess was angry because they had settled too close to her waters. In the end, the people successfully appeased the goddess's anger with offerings and sacrifices. They moved their settlement—which later became the city of Osogbo—further away from the riverbank and accepted Osun as their patron goddess.