Khoisan Hero
|Kai |Kini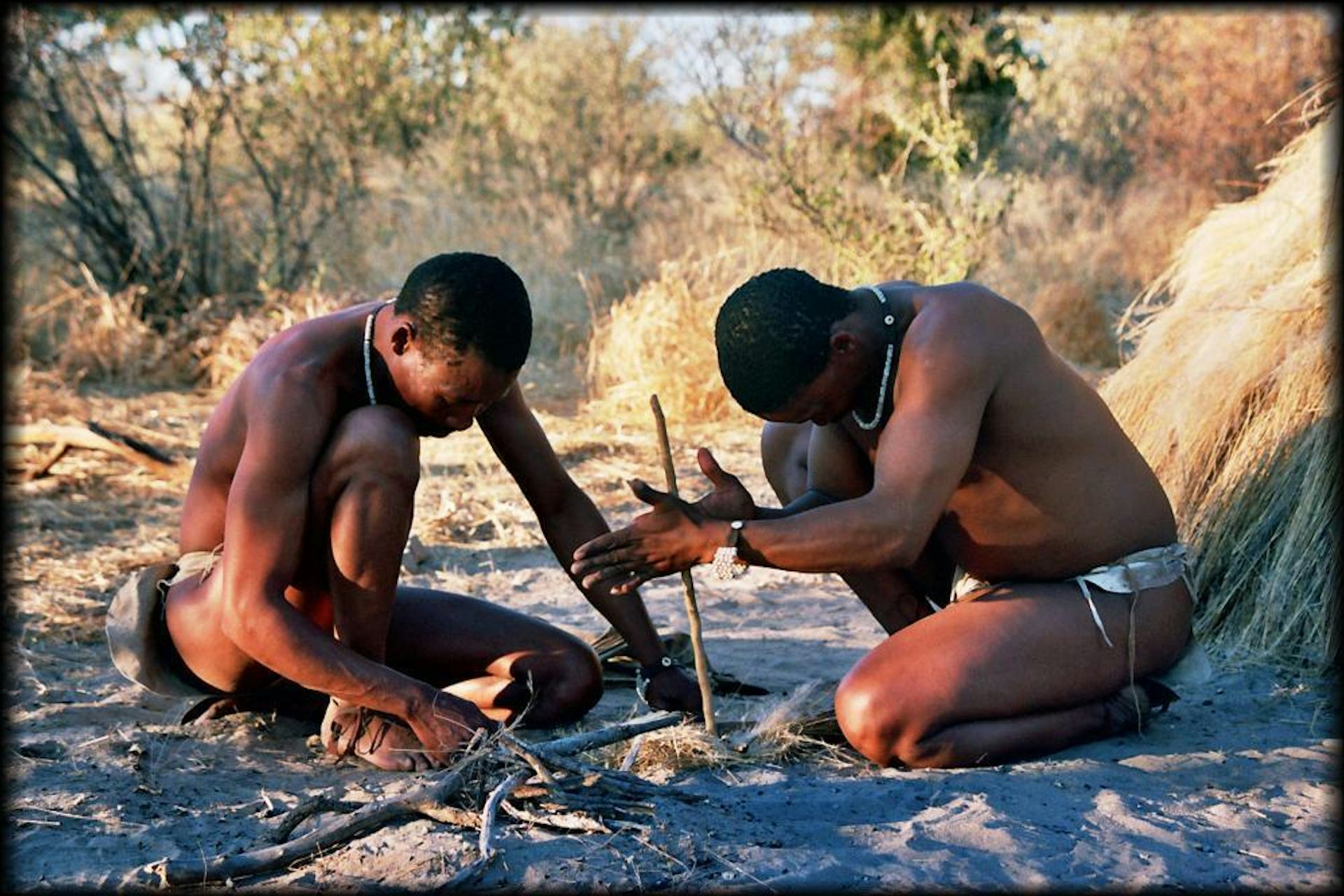 Overview
According to San mythology, in the beginning there was only one person who possessed knowledge of fire: Kai Kini, "the fire-bringer." He and his children ate cooked food, while everyone else ate raw food. To create this precious fire, he had two fire sticks, which he would rub together until they sparked.
The gods felt it was unjust for only one man to possess fire, so they conspired to punish Kai Kini and share fire with all the world.
Pronunciation
| English | Xam |
| --- | --- |
| Kai Kini | |Kai |Kini |

| Phonetic | IPA |
| --- | --- |
| [cg'-AI-cg'-EE-nee] | /ǀ͡kaɪ.ǀ͡kiː.niː/ |
Gaona Steals Fire

According to legend, the god Gaona saw Kai Kini using fire to cook his food and asked to taste some of the food. The god found it to be better than when it was raw; he was therefore eager to learn the secret of fire for himself.
One day, unbeknownst to Kai Kini, Gaona watched him as he took his fire sticks from their hiding place.[1] Gaona saw how Kai Kini rubbed the sticks together to make a fire and cook his food. Gaona then joined Kai Kini and his family for a meal.
During the visit, Gaona suggested to Kai Kini that they play a game. The game involved "tossing a feather attached to a nut into the air and striking it with a stick as it fell to prevent it from hitting the ground."[2]
But Gaona could control the wind, and he used this power to blow the feather and nut to the place where Kai Kini had stashed the fire sticks. When Gaona and Kai Kini went to collect the feather, Gaona snatched the sticks from their hiding spot.
As he ran off, the fire sticks broke into smaller pieces, and Gaona threw them into the wind. The sticks were then scattered throughout the world. As a result, everyone gained knowledge of fire and could cook their food.
Gaona told Kai Kini that it was unfair that he alone had possessed fire; as a punishment, he transformed Kai Kini into a bird.[3]