Roman Goddess
Minerva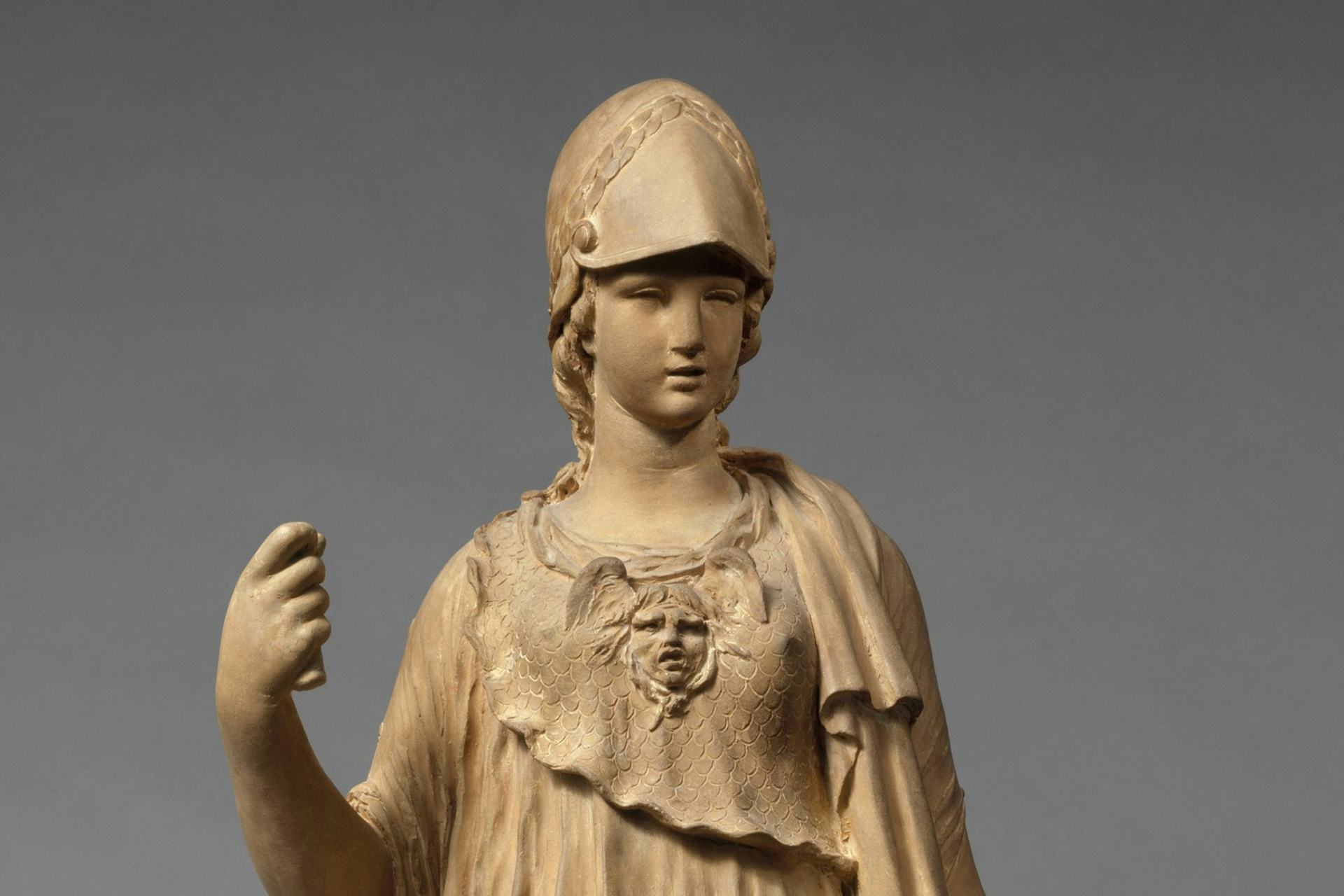 Overview
The wisest of the Roman deities, Minerva was a goddess of intelligence, philosophy, craftsmanship, art, and inspiration. From her position in the heavens, she oversaw all things that required forethought and calculation. In later incarnations, Minerva was also seen as a military figure, as well as the fount through which all strategic and tactical thought flowed. Minerva ruled with Jupiter and Juno as part of the divine triumvirate known as the Capitoline Triad.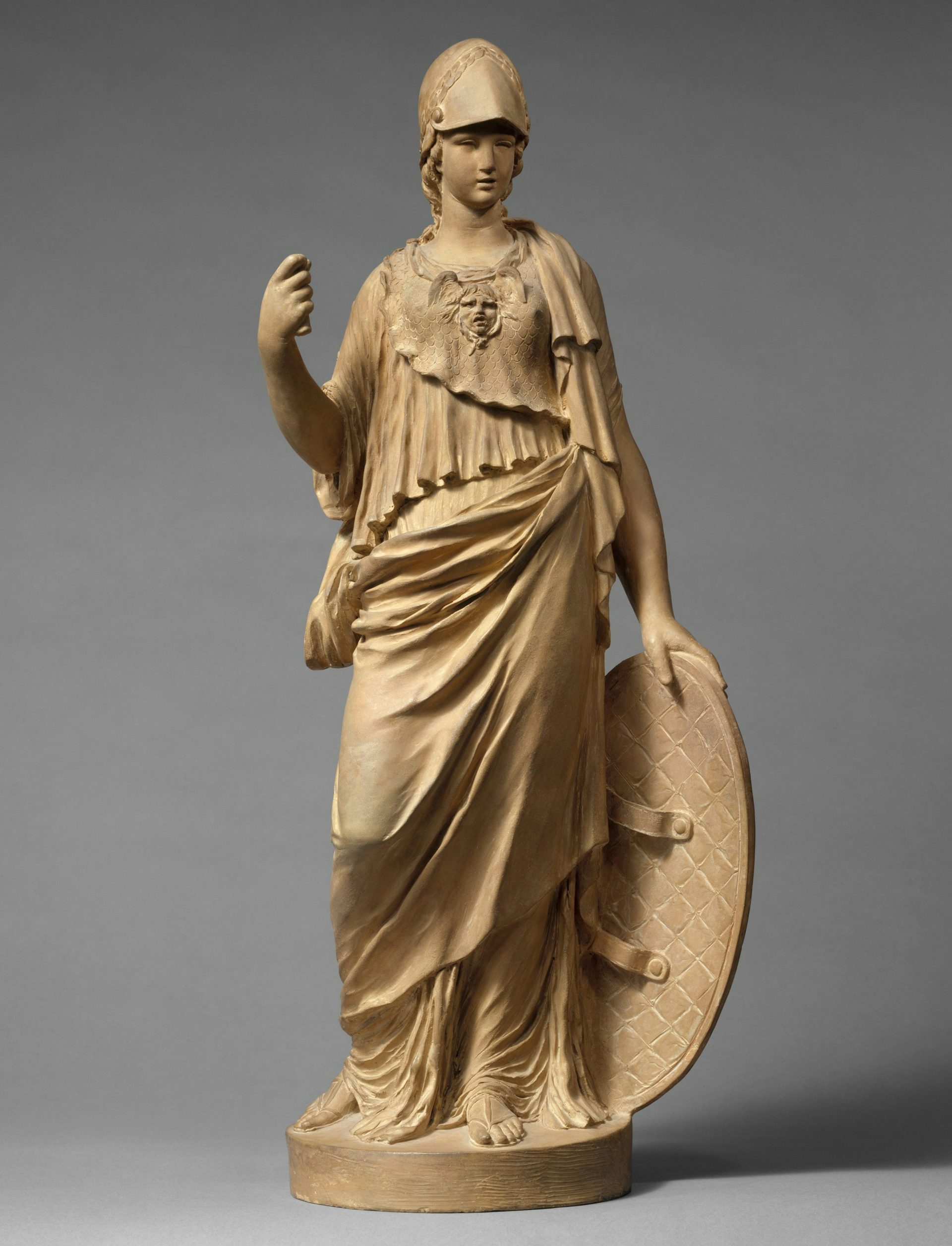 Minerva may well be the most quintessentially Roman of all Roman deities. Unlike Jupiter and Neptune, who were borrowed wholesale from Greek deities, Minerva evolved from an Etruscan deity known as Menrva. She was gradually Hellenized in the fourth and third centuries BCE, and took on more of Athena's characteristics as the Romans took on more trappings of Greek civilization. During the same period, Minerva overtook Mars' position in the Archaic Triad (composed of Jupiter, Quirinus, and Mars), forming the new Capitoline Triad. Her displacement of the raging war god Mars suggested a significant shift in Roman self-understanding and underscored its transition from provincial Italian power to Mediterranean superpower.
Revered by craftsmen, merchants, statesmen, military leaders, artists, and philosophers alike, Minerva was a central figure in the Roman mythos. Temples dedicated to Minerva were plentiful throughout the Roman Empire, and several festivals were held each year in her honor. As with other Roman deities, the worship of Minerva was eclipsed by the rise of Christianity, which came to dominate Roman hearts and minds in the fourth century CE.
Etymology
The Roman name "Minerva" took inspiration from the Etruscan deity Menrva, or perhaps Menerwā. The Etruscan name was itself borrowed from an older Italic deity called Meneswā or Menes-wo, meaning "she who remembers," "she who knows," or "she who measures." Minerva's name shared its root with Manasvini, a Hindu deity associated with virtue, intelligence, and the moon.[1]
Attributes
The wisest of all gods and goddesses, Minerva had a calculating mind that she used to achieve her aims. The chastest of Roman deities, Minerva spurned the advances of men and gods alike in order to retain her virginal purity.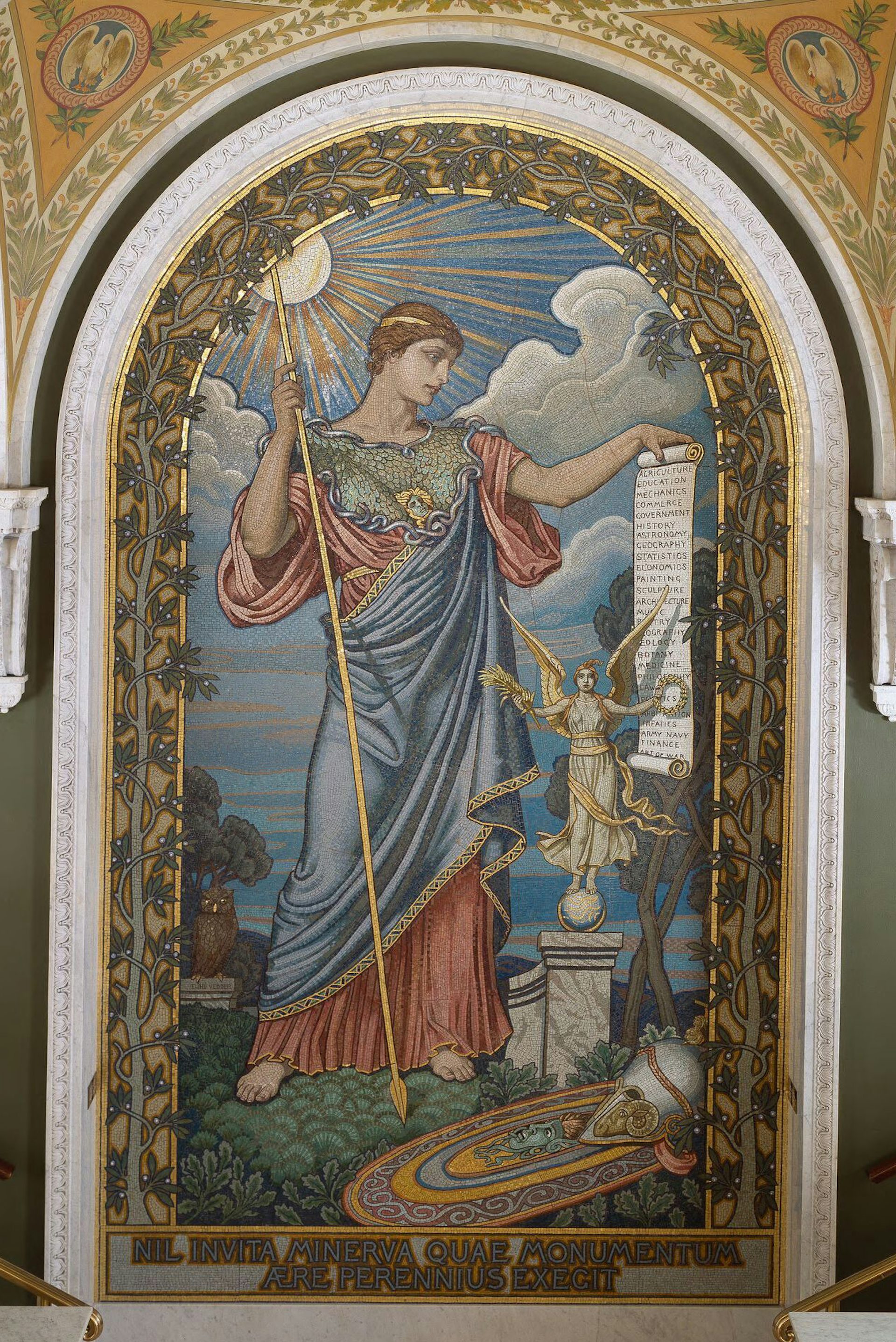 As a goddess of peace and the civilized arts, Minerva sometimes wore a chiton—a set of long robes worn to floor-length by a lady, and knee-length by men—and a crown of laurels. As the fierce goddess of warfare, Minerva would also wield a spear and don a Roman general's armor, complete with a soldier's helm and a small shield. Most depictions of the goddess portrayed her in this latter attire.
Family
In her Hellenic form, Minerva was the daughter of Jupiter, the king of the gods, and Metis, a giant or Titan. By way of lusty Jupiter, Minerva had many half siblings, including Mars, Bellona, Vulcan, and Juventus. Other half siblings included Mercury, the messenger god of commerce, sailing, and travel, Venus, the goddess of love and sexual desire, and Proserpina, the maiden goddess abducted by Pluto.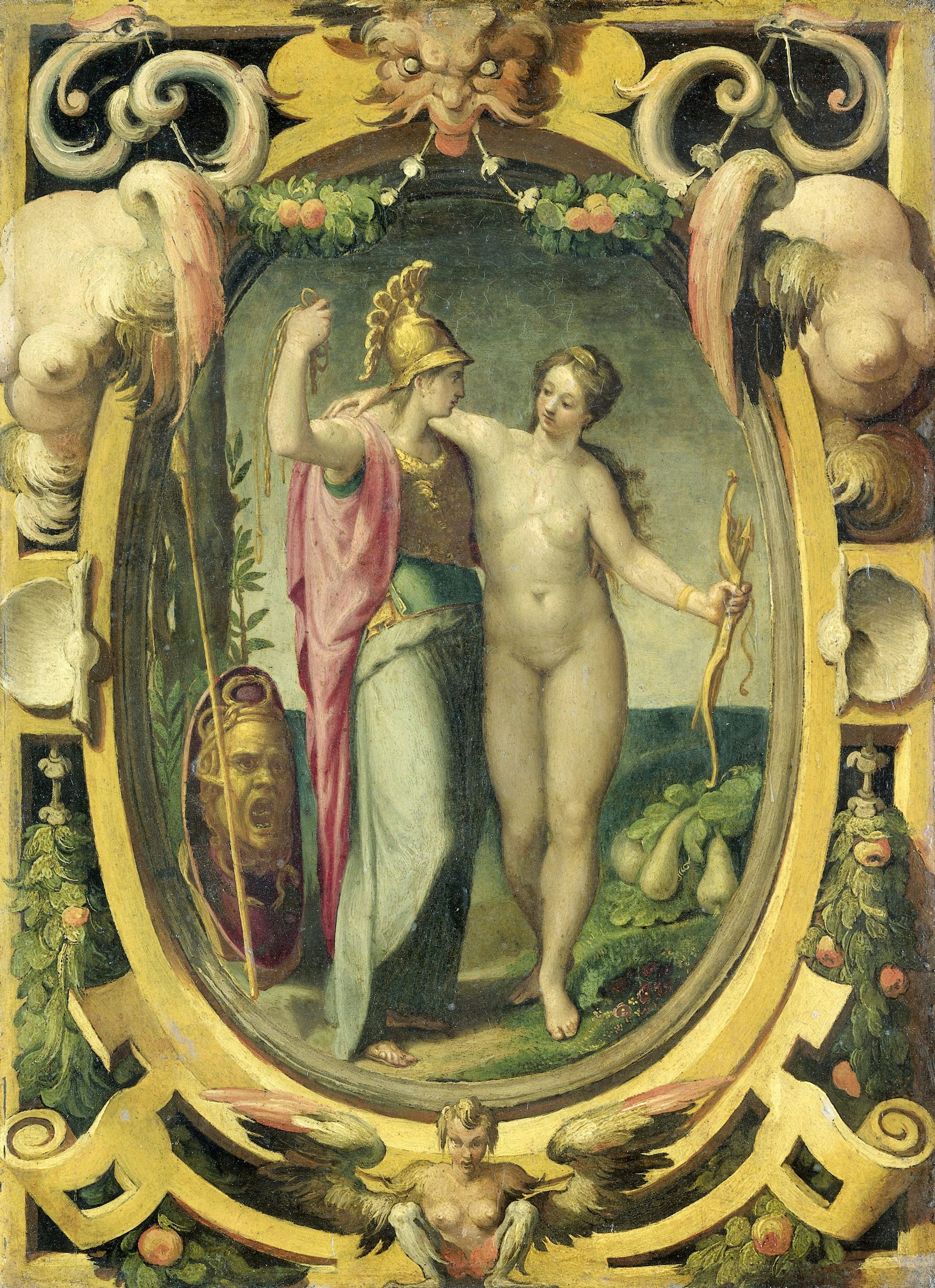 As a virginal goddess, Minerva never had any children of her own. She also never married.
Pop Culture
Minerva has maintained a lively presence in popular culture, albeit through unconventional means. There are, for instance, a profusion of Minerva statues in world locales. A statue of Minerva famously adorned the train station in Pavia, Italy, while another resided in the center of the so-called "Minerva Roundabout," in Guadalajara, Mexico. There are also Minerva statues in Chester, England, Portland, Maine, and Ballarat, Australia. This final statue sits (appropriately) atop the Ballarat Mechanic's Institute.
As a source of wisdom and symbol of patience, Minerva has served as a fitting insignia for many colleges and universities. Minerva adorned the seal of the University of North Carolina in Greensboro, as well as the State University of New York in Albany. Wells College in New York also featured Minerva on its seal. Wells College was also home to a Minerva statue, which students ceremoniously decorated each fall to inaugurate the coming school year.
Finally, Minerva has been displayed prominently on the state seal of California since 1849. In the seal, she was depicted wearing military garb and overlooking San Francisco Bay while ships sail its waters and nearby miners dig for gold.