Celtic Queen
Medb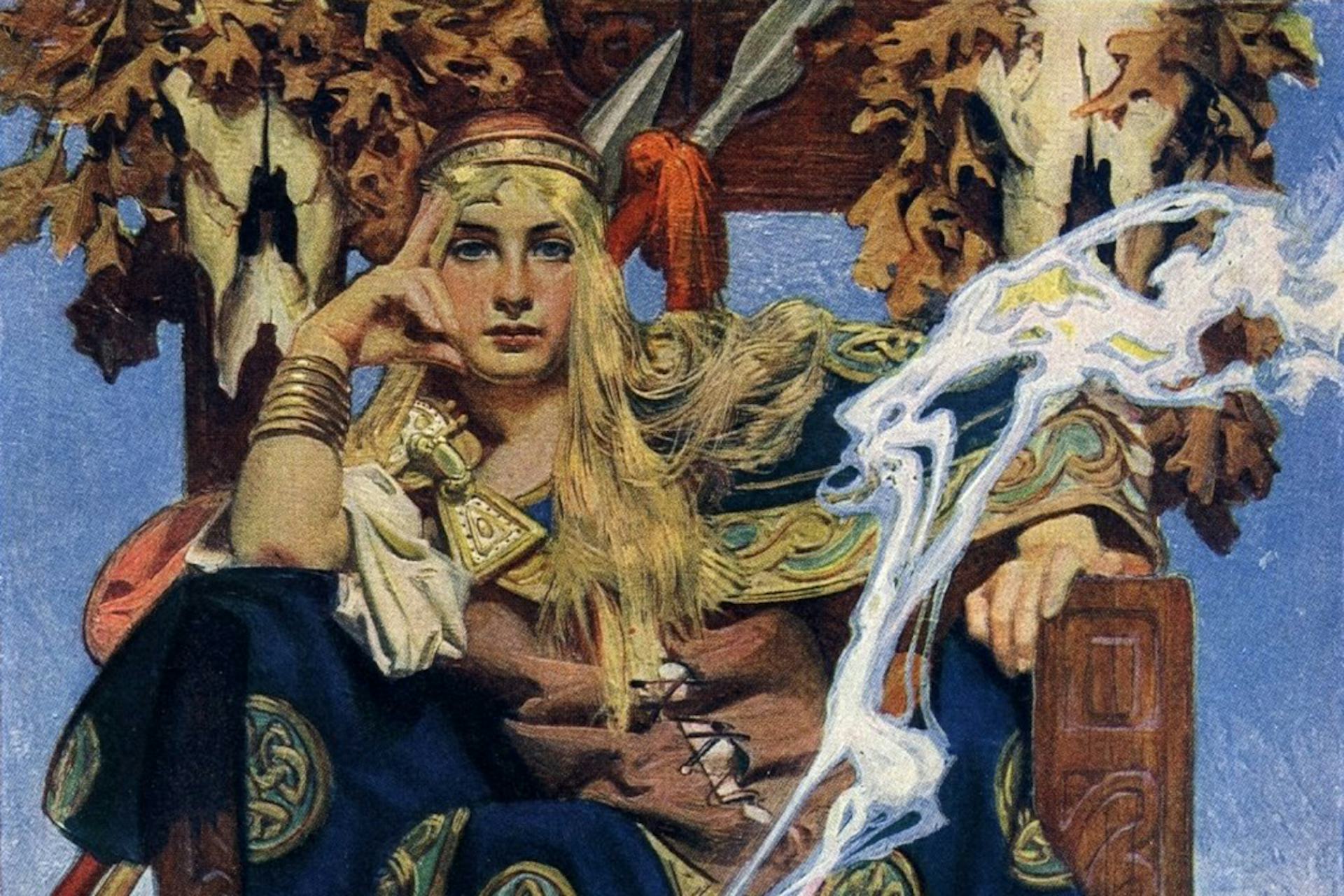 Overview
In Celtic mythology, Medb was Queen of Connacht, the great villain of the Ulster Cycle. Cunning and strong, she ruled Western Ireland and came to dominate much of the island. Her struggles with her former husband, Conchobar of Ulster, put her in direct conflict with Cú Chulainn.
Etymology
Medb, from the early modern Irish Meadhbh, can be translated to mean "she who intoxicates." Anglicized, this name is sometimes written as Maeve, Mave, or similar spellings, and in some cases she was known simply as Queen of Connacht.
Attributes
Medb was a powerful queen who was stronger than many of her suitors and consorts, both physically and mentally. These attributes were also used to describe a similarly named Irish goddess of sovereignty, who ruled over Tara, where the High Kings of Ireland were crowned, which indicates that there may have been a connection between the two stories.
Medb's personality was strong and she demanded three things of all her suitors and husbands: that there be no fear, meanness, or jealousy towards her. She had many lovers, a testament to her beauty and desirability.
Many places are named for her, most of them in Connacht. These include Ballypitmave in County Antrim, Sawel Pitmave in County Tyrone, Medb's Cairn in County Sligo, Knockmaa in County Galway, and Meskanmave in County Donegal.
Family
Medb was the daughter of Eochu Feidlech, the Enduring High King of Ireland, and his wife, Cloithfinn. She had five sisters and four brothers, and was first married to Conchobar mac Nessa, King of Ulster, to whom she bore a son, Glaisne. By her third husband, Ailill mac Máta, she had seven sons, all named Maine, due to a prophecy as to who would kill Conchobar. She also had a one daughter, Findabair, who was as cunning and beautiful as her mother.
Family Tree
Parents

| Father | Mother |
| --- | --- |
| | |

Consorts

Husbands

Lover

Conchobar mac Nessa

Ailill mac Máta

Eochaid Dála

Children

| Daughter | Sons |
| --- | --- |
| | |
Mythology
Medb's story was part of the larger Ulster cycle.
Pop Culture
Medb is quite popular in modern culture, appearing in a number of print and visual media: