Overview
Jason, son of Aeson, was a hero from Iolcus in Thessaly and a member of the royal family. He was best known for leading the Argonauts in their quest to steal the Golden Fleece from Aeetes, the king of Colchis.
Jason married Medea, a powerful witch and the daughter of Aeetes; she betrayed her own father to help Jason retrieve the Golden Fleece. When Jason abandoned Medea, however, she took a terrible revenge on him, murdering both his bride-to-be and her own children. A one-time hero, Jason died broken and forgotten.
Key Facts Who were Jason's parents?
Jason was the son of Aeson, a member of the royal family of Iolcus, and Aeson's wife (whose name varies widely depending on the source). In one tradition, Aeson was the rightful king of Iolcus and was overthrown by his brother Pelias. But in the more common tradition, Pelias was the legitimate ruler.
While Jason went in search of the Golden Fleece, Aeson remained in Iolcus. There are different stories about his ultimate fate. In some, Pelias took advantage of Jason's absence to kill Aeson, while in others the witch Medea rejuvenated Aeson when Jason brought her back to Greece.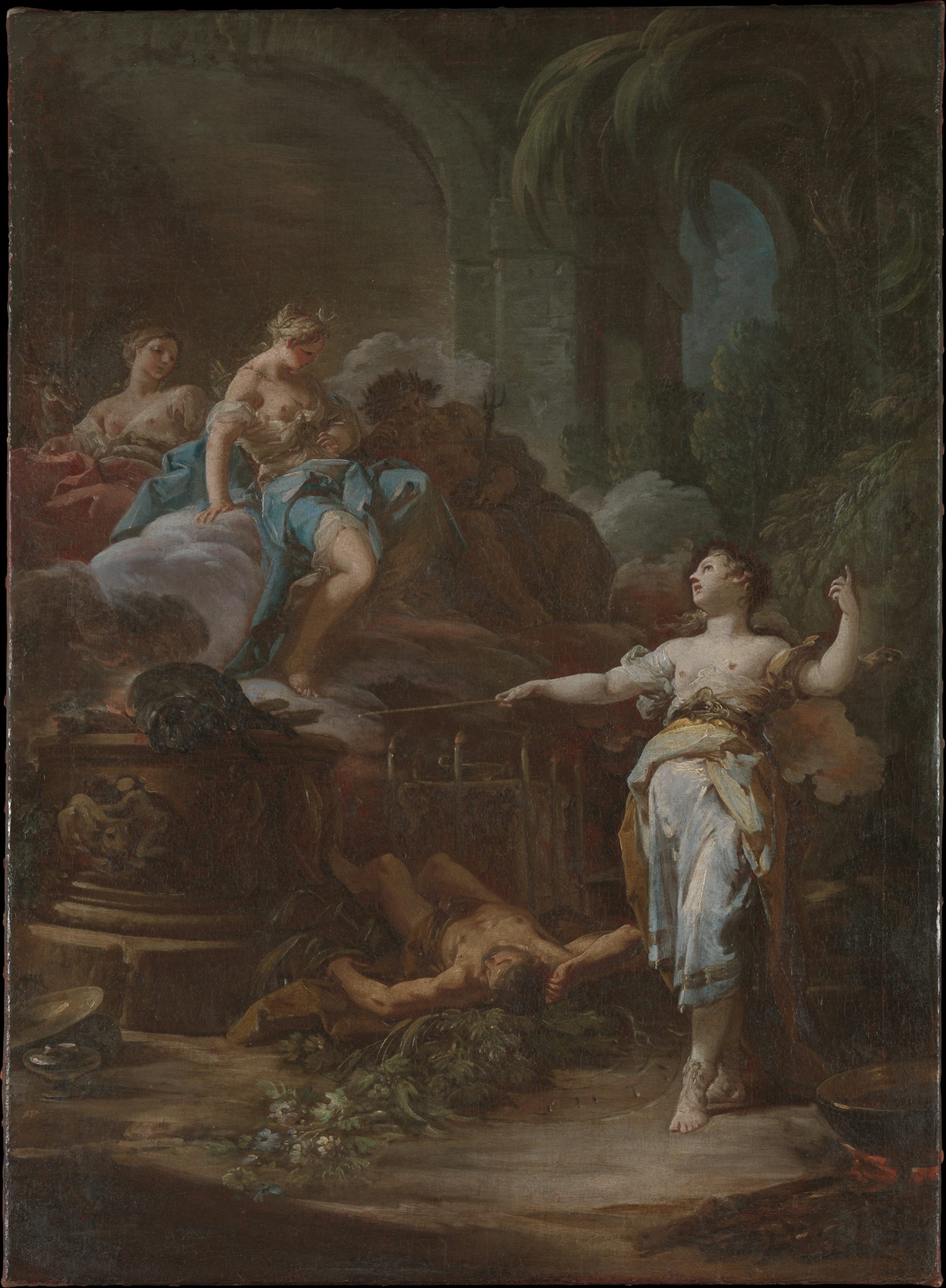 What were Jason's attributes?
Jason was usually imagined as a handsome young man. In literature and art, he was often shown in a panther or leopard skin, wearing only one sandal (the story of how he lost the other sandal is an important part of his myth).
Jason was best known, however, as the captain of the Argo, the ship in which the heroic Argonauts sailed to Colchis to steal the Golden Fleece. Beyond this, Jason did not have many distinguishing attributes or characteristics. He was brave and strong, but did not have the superhuman strength or speed boasted by more impressive heroes such as Heracles or Achilles.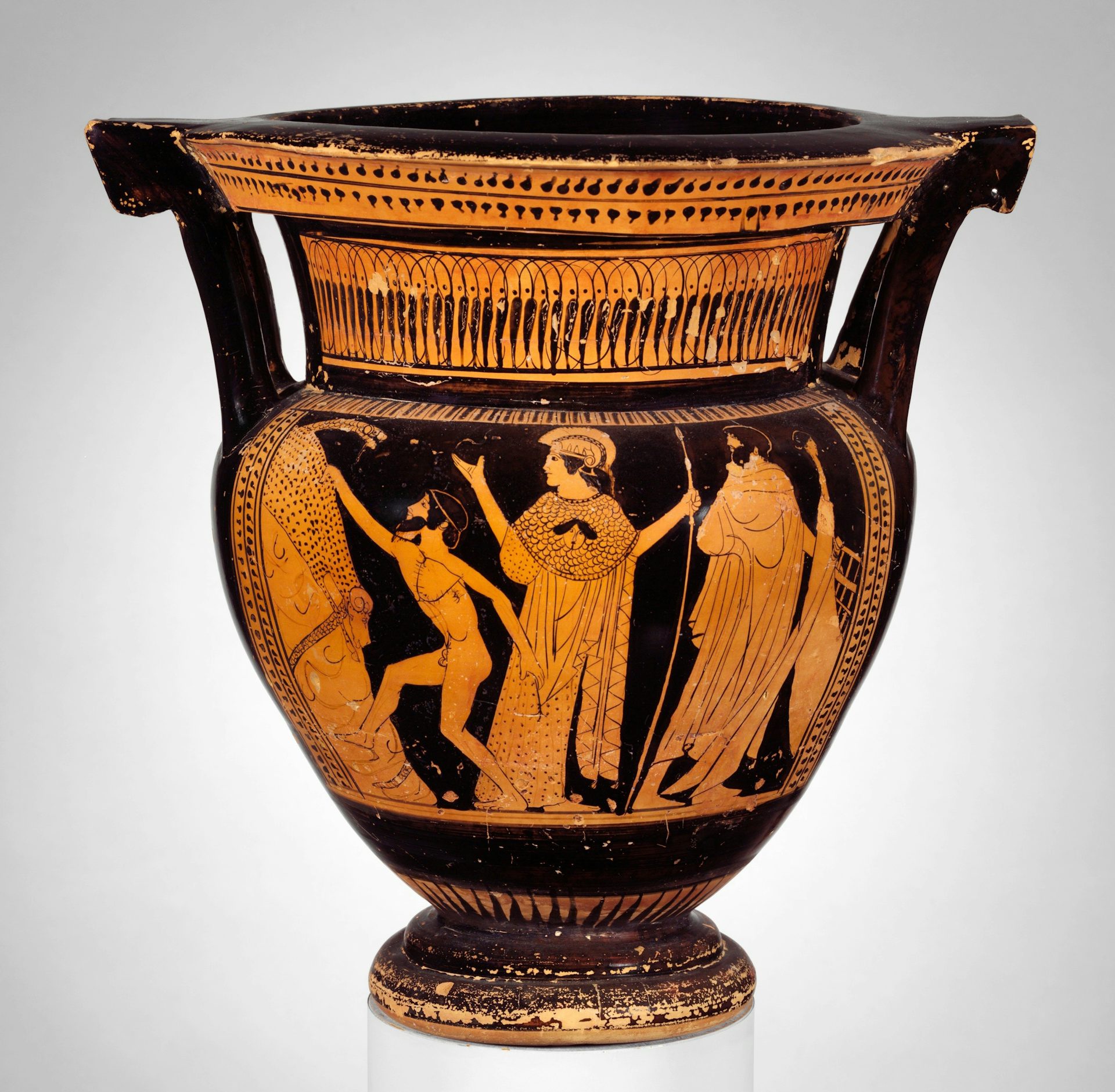 Whom did Jason marry?
Jason married the witch Medea, daughter of the Colchian king Aeetes. When Jason first arrived in Colchis with the Argonauts, Medea fell in love with him and decided to help him retrieve the Golden Fleece. When the Argonauts were ready to return to Greece, Medea came with them and became Jason's wife.
After the famous adventures of the Argonauts, however, Jason's life soon fell apart. He was banished from his homeland due to Medea's brutal murder of his uncle Pelias. Later, when Jason tried to abandon Medea and remarry, she punished his faithlessness by murdering his new wife as well as the children she herself had borne to Jason.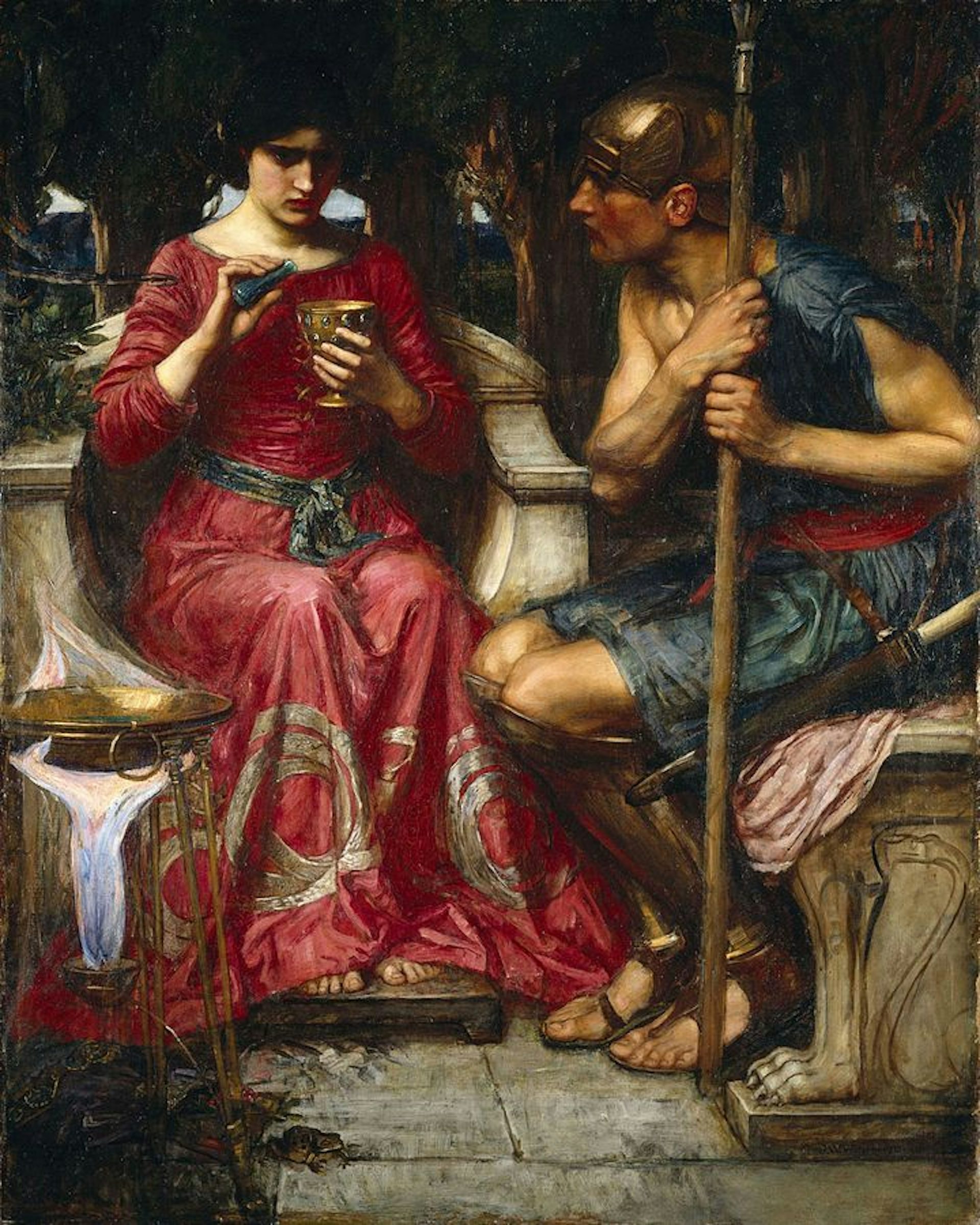 Jason and the Golden Fleece
Jason was known primarily for his theft of the Golden Fleece. He was commanded to complete this task by Pelias, his uncle and the king of Iolcus, who was hoping to get rid of Jason so that he would not try to seize power.
The Golden Fleece was in the possession of Aeetes, ruler of the faraway kingdom of Colchis. Thus, Jason assembled a team of heroes to sail with him to Colchis on a ship called the Argo (the name "Argonauts" is derived from this ship).
In Colchis, Jason managed to steal the Golden Fleece with the help of Medea, Aeetes' daughter, who had fallen desperately in love with him. He and the Argonauts only narrowly escaped from Colchis, dodging Aeetes' pursuit and eventually reaching Greece after many thrilling adventures.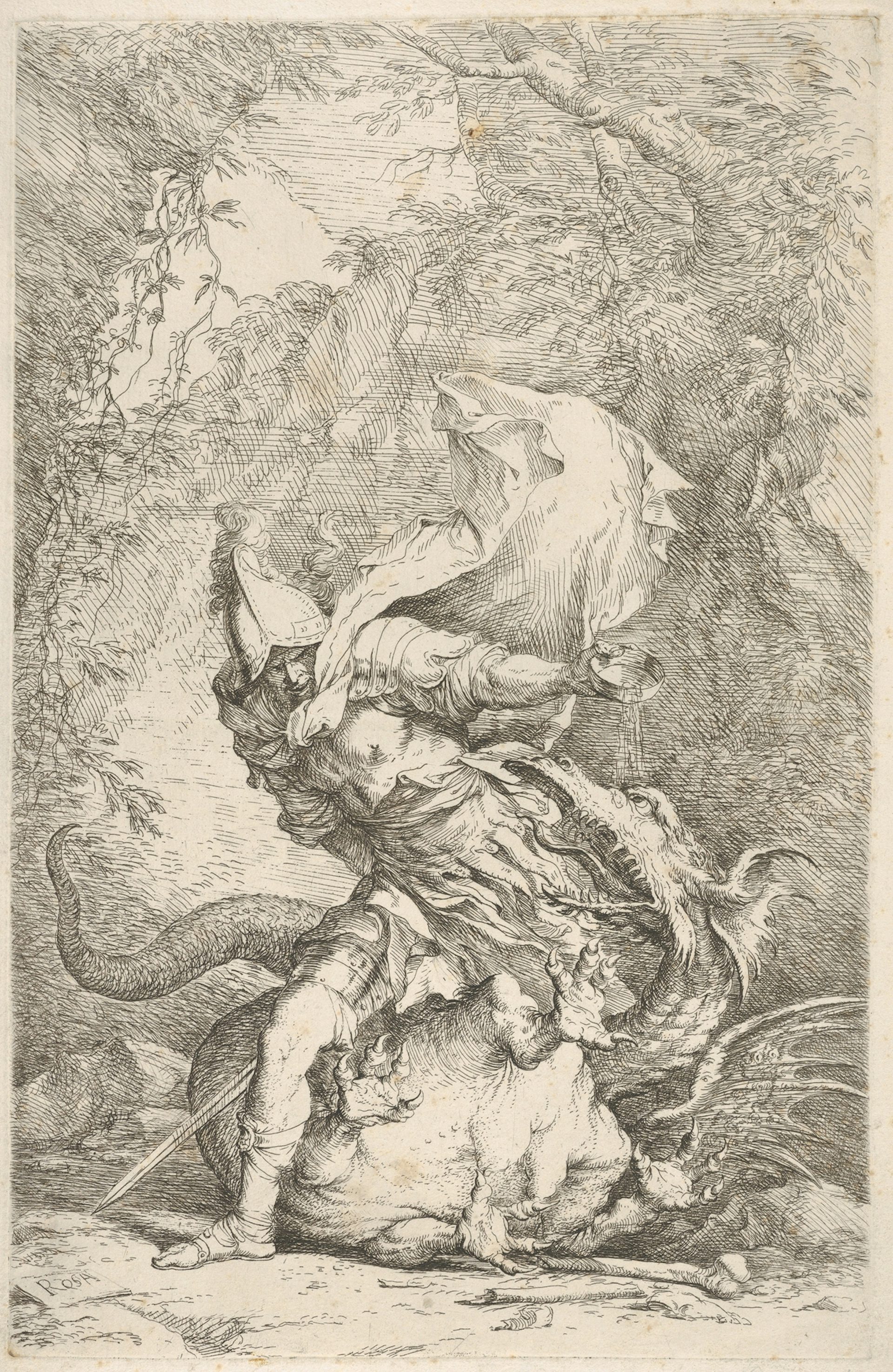 Etymology
The name "Jason" (Greek Ἰάσων, translit. Iásōn) may be related to the Greek verb ἰάομαι (iáomai), meaning "to heal."[1]
| Phonetic | IPA |
| --- | --- |
| [JAY] + [SUHN] | [iˈason] |
Titles and Epithets
Jason was sometimes known by conventional heroic epithets such as ἀρήιος (arḗios), "warlike." But some of his more distinctive epithets, such as ἀμήχανος (amḗchanos), "hapless," are more surprising and highlight the fact that Jason was frequently viewed as a kind of antihero in antiquity.
Alternate Names
Jason's name occasionally appears in other forms, such as Ἰήσων (Iḗsōn) and Ἱάσων (Hiásōn). According to one obscure tradition, Jason's name was originally Diomedes.[2]
Attributes
Locales and Kingdoms
Jason was a hero from Thessaly, a mountainous region in northern Greece. He was a member of the royal family of the city of Iolcus, located near the coast. In some traditions, Jason was the rightful heir to the throne, though in most accounts he never became a king. In only a handful of traditions was he ever named as the ruler of Iolcus or Corinth.
Appearance and Personal Qualities
Though Jason was one of the most important heroes of Greek mythology, representations of him changed considerably throughout antiquity. In the earliest sources, he was a typical hero—strong, brave, and handsome. Pindar painted him as
an awesome man armed with two spears. He wore two different types of clothing: his native Magnesian dress fitted to his marvellous limbs, and a leopard-skin wrapped around him protected him from shivering showers. His splendid locks of hair had not been cut away, but flowed shining down his back.[3]
Indeed, Pindar described Jason as almost godlike in appearance, comparing him to Ares and Apollo.[4]
Other ancient sources, however, preferred to highlight Jason's negative qualities. Euripides, for example, represented Jason as a treacherous and opportunistic man who felt no scruples about breaking oaths or betraying his marriage.[5]
But it was Apollonius of Rhodes, a poet from the third century BCE, who gave us the most familiar representation of Jason. Apollonius' Jason is more of an antihero, not particularly impressive as a warrior. He is repeatedly described as ἀμήχανος (amḗchanos), "hapless," and his most important talents are his charm (especially with women), his intelligence, and his treachery.[6]
Iconography
In ancient art, Jason had no attributes that clearly set him apart from other heroes. He was often shown nude or simply dressed, wearing a tunic and traveler's hat. By the middle of the fifth century BCE, he was almost always represented as beardless (before then, he had been shown bearded).
Despite this lack of attributes, Jason was fairly popular in Greek, Roman, and Etruscan art. He was depicted in scenes from various myths, including the voyage of the Argonauts, the theft of the Golden Fleece, the Calydonian Boar Hunt, and the funeral games of Pelias.[7]
Worship
Jason seems to have received hero-worship in parts of the ancient Greek world. The first-century BCE geographer Strabo mentions a temple of Jason in Abdera, a Greek city in Thrace.[78] There were also temples and towns called "Jasonia" (and one temple of "Athena Jasonia") scattered throughout Anatolia.[79]
Popular Culture
In popular culture, Jason is perhaps best known from the 1963 film Jason and the Argonauts. But he has appeared in other film and television adaptations of Greek myths, including the 1958 film Hercules and the 1990s television series Hercules: The Legendary Journeys. The myth of Jason was the inspiration for the BBC series Atlantis, which aired from 2013 to 2015 (and whose main character is named Jason).
Jason has also been kept alive in modern literature. Robert Graves' Hercules, My Shipmate (1944) and Henry Treece's Jason (1961) are historical fiction novels based on the adventures of Jason and the Argonauts (though with the supernatural elements largely removed). Jason also features in some of Rick Riordan's novels: one of the main characters in the Heroes of Olympus series is named Jason. 
Finally, Jason has appeared as both protagonist and antagonist in a number of video games, such as Age of Mythology (2002), God of War II (2007), and Fate/Grand Order (2015).