Cretan Hero
Idomeneus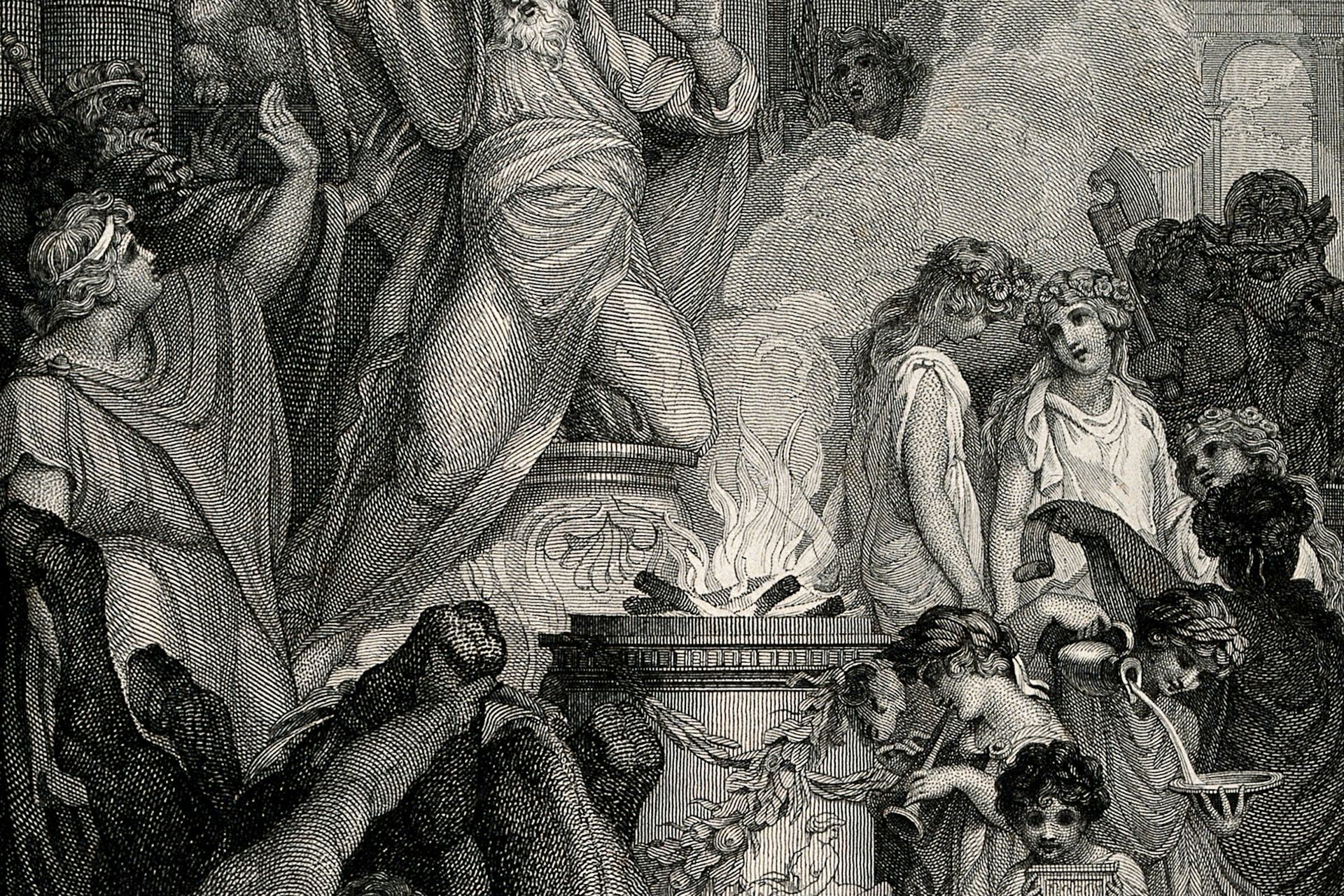 Overview
Idomeneus, son of Deucalion and grandson of Minos, was a king of Crete who was counted among the Greek heroes.
Idomeneus was one of the suitors of the infamous Helen and later led the Cretans during the Trojan War. Though he was one of the older Greek leaders at Troy, he was nonetheless a brave and effective fighter.
Idomeneus returned home safely from Troy, but according to some traditions he upset the gods—seemingly by making a vow he could not keep—and was forced to leave Crete for Italy.[1]