Yoruba God
Ibeji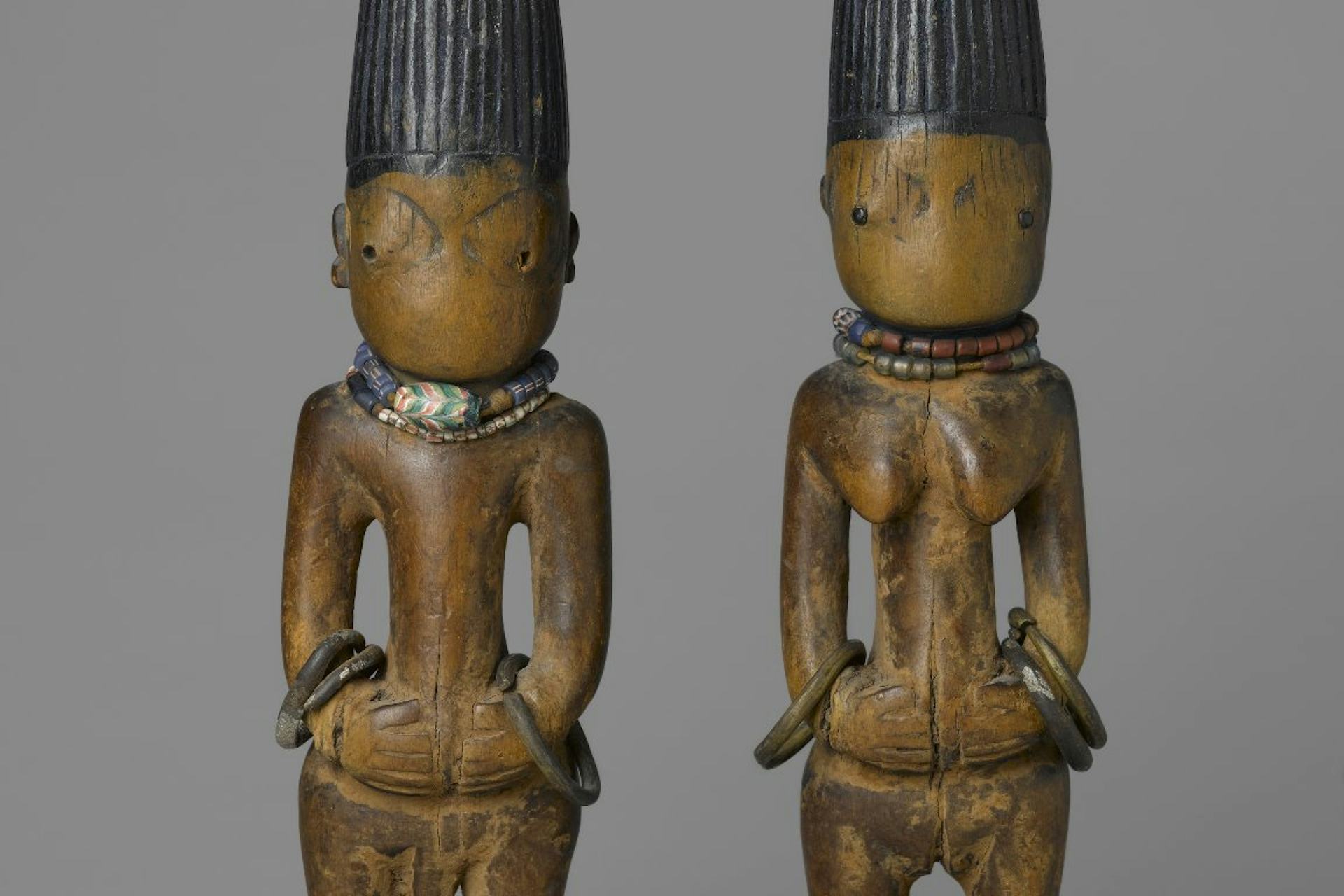 Overview
The word "Ibeji" is used to designate both twins themselves and the god of twins. Twins are highly revered in Yoruba culture, where their birth is quite common—around 45 in 1,000 births.[1] Though two children are born, they are part of the same god. Put another way, they possess one soul shared across two bodies.[2]
The first child to be born is known as the Taiwo, meaning "having tasted the world." The second born is called the Kehinde, "the one who lags behind."[3]
Originally, the birth of twins was considered a bad omen, a belief that led to the killing of many twin children and their mothers. However, this practice was abandoned in the sixteenth century, when a Yoruba queen gave birth to twins. Today they are thought to bring good luck and prosperity.
In the event of a twin dying, a carved wooden figure is made to represent them. Since the two twins are believed to possess a single soul, half of the soul resides in the ibeji statuette, as it is thought that the living twin cannot survive with only half a soul.[4] The figure is often anointed and dressed in fine clothing and jewelry so as not to neglect the soul of the deceased.[5]
Pronunciation
| Phonetic | IPA |
| --- | --- |
| ee-bey-dgi | ì.bē.d͡ʒì |
The Origins of Ibeji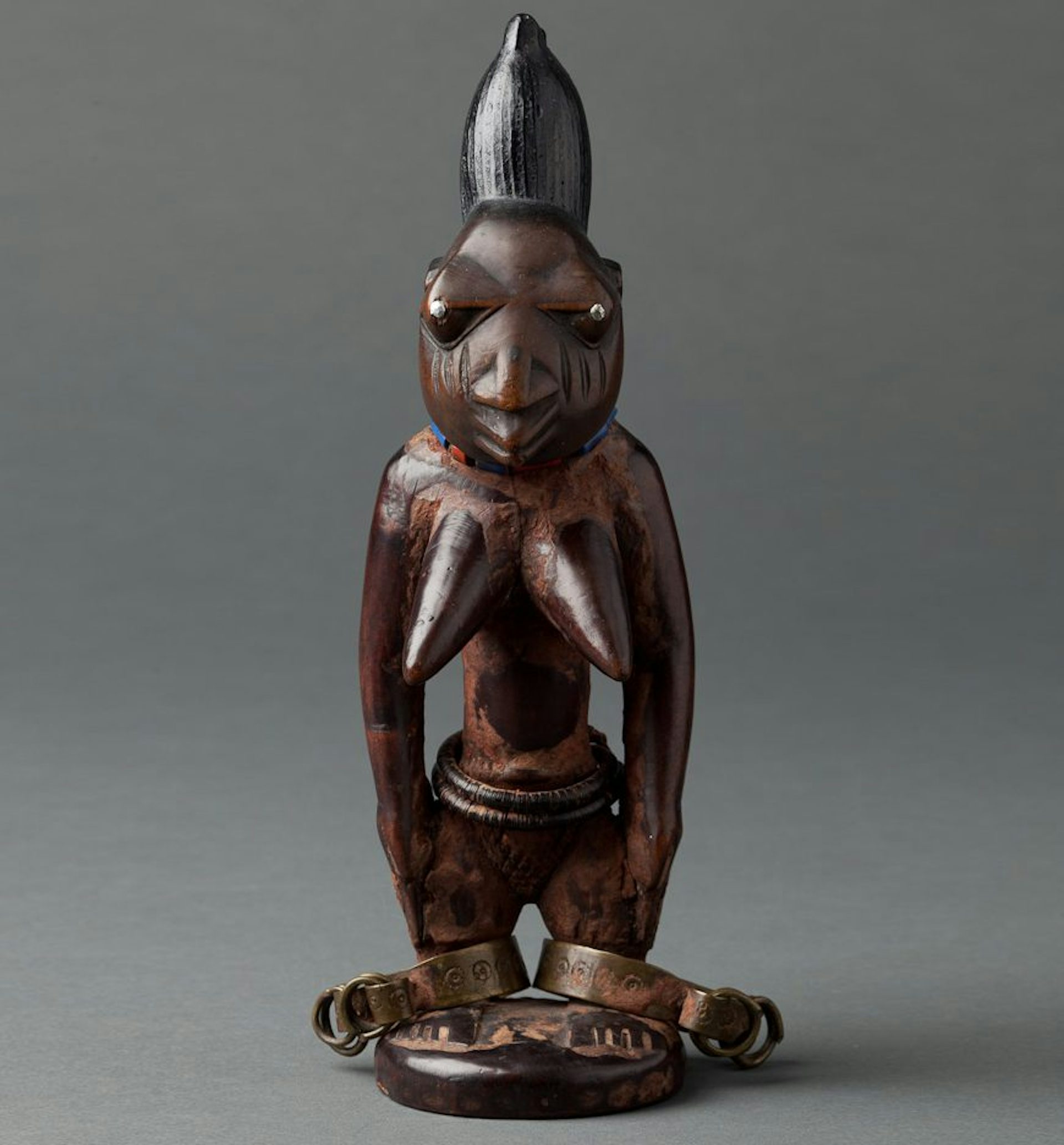 According to mythology, there was once a farmer who was plagued by monkeys. These monkeys came from all over to feed on his crops. It became such a problem that the farmer and his sons had to stand guard over their fields every night. Even when the man began to kill some of the monkeys, they continued to return to his farm.
One day, the farmer's wife became pregnant. A wise villager warned the farmer that his wife and child were in danger due to the farmer's violence toward the monkeys. According to this wise man, the monkeys had great magical powers that could cause his wife to give birth to a cursed child (abiku).[6] He warned that the child would live only briefly before dying, and that any child born after would suffer the same fate.
Meanwhile, the monkeys plotted their revenge against the farmer. Two monkeys turned into abikus and entered the woman's womb; these became the first twins.[7] But they soon died, as did the twins from subsequent births—just as the wise man had predicted. Heeding an oracle's advice, the farmer finally allowed the monkeys to eat his crops, and his wife soon gave birth to healthy twins.