Egyptian God
Horus
Horus was the falcon-headed Egyptian god of sun, sky, and kingship. Appearing in many manifestations over thousands of years, his best-known role is as the son of Osiris and Isis, destined to retake his father's throne.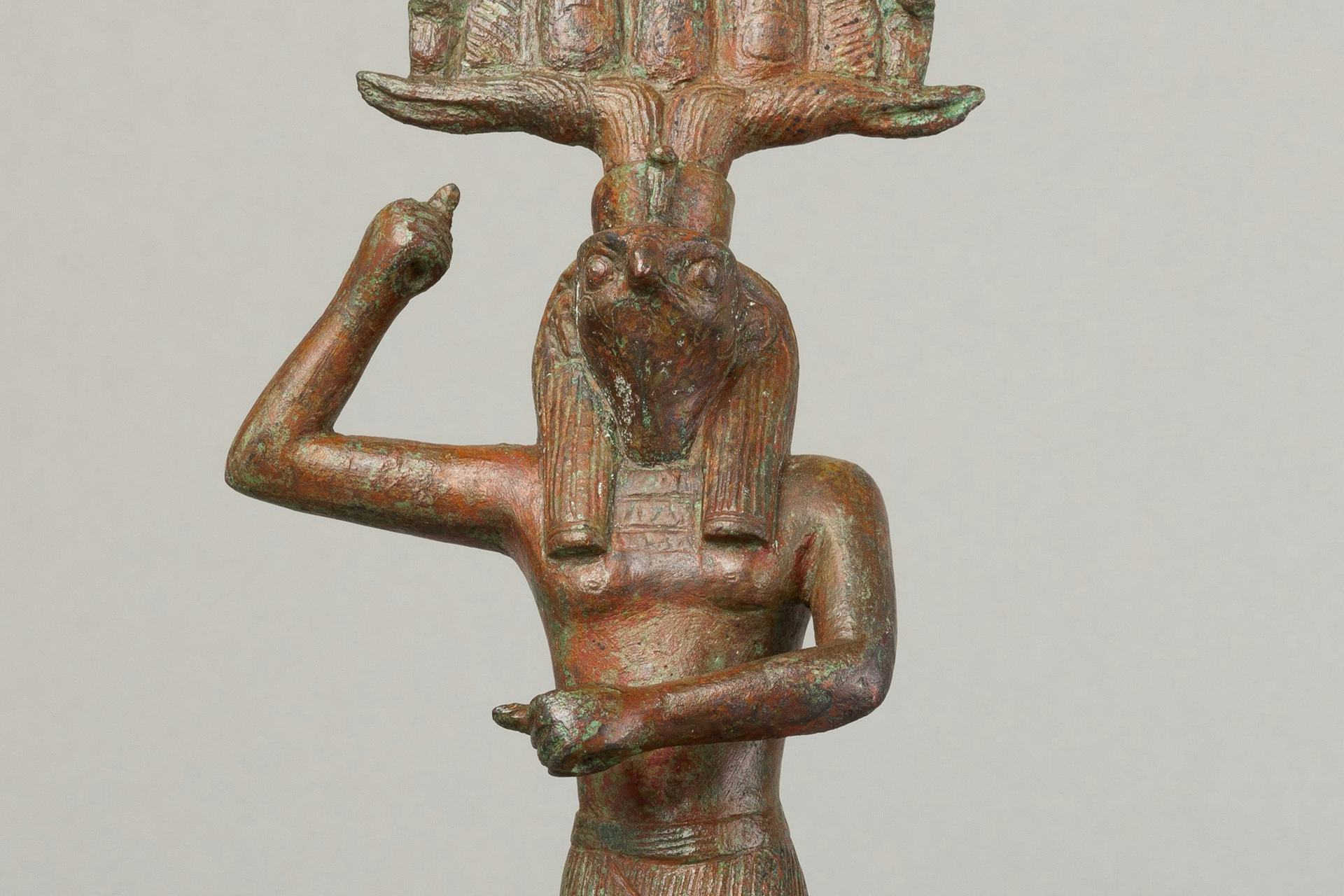 Top Questions
Were Horus and Ra the same god?

While Horus and Ra were similar in appearance, Ra was a creator god, whereas the most well-known incarnation of Horus was as the son of Osiris and Isis.

How did Horus lose his eye?

Horus lost his eye in combat with his frequent opponent Set, but his vision was restored by the healing arts of the goddess Hathor.

Horus and Set had legendary battles against each other, and in some of these stories Horus did kill Set, while in others Set was killed by another or left alive.