Spartan Princess
Hermione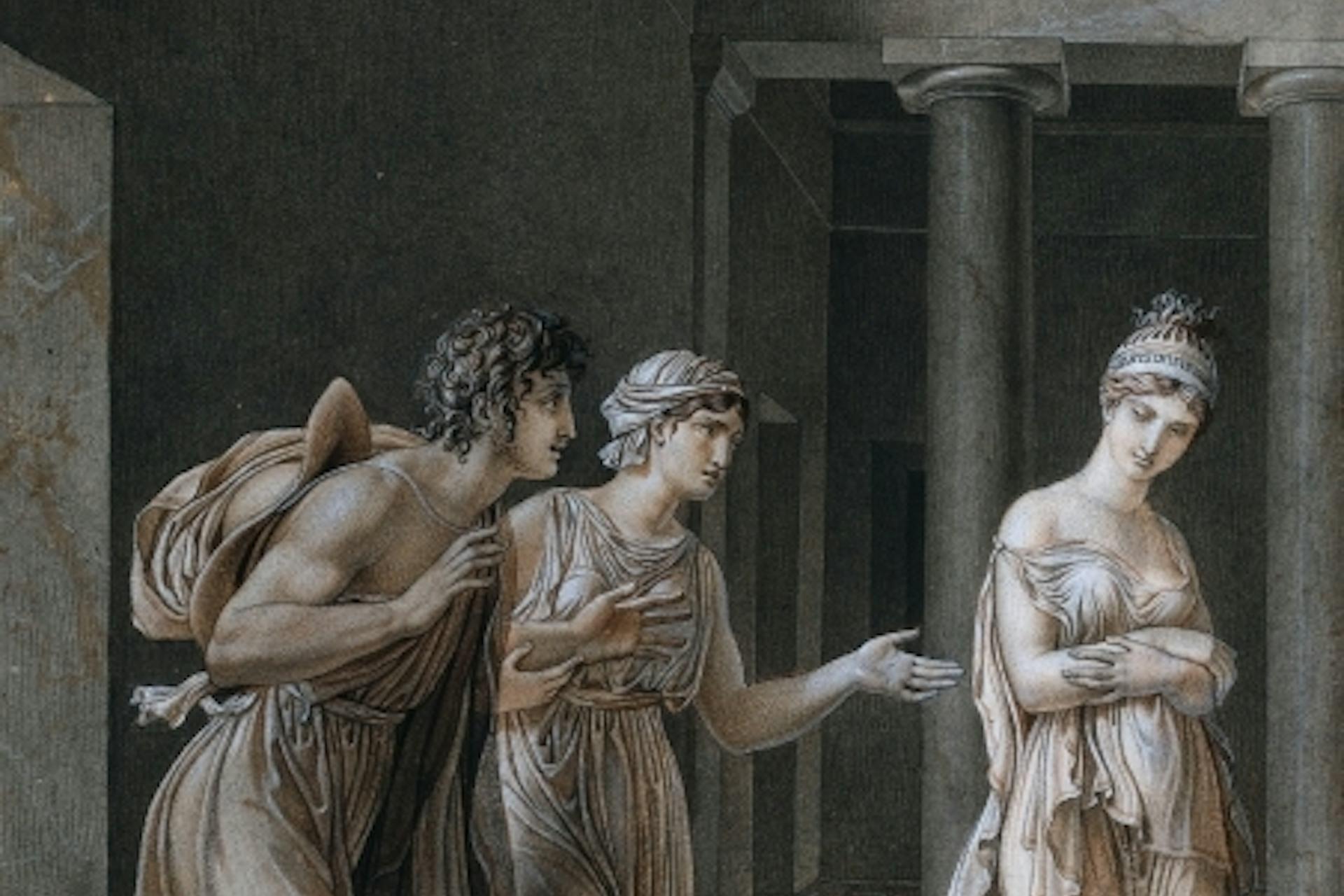 Overview
Hermione was a Greek princess from Sparta, the daughter of Menelaus, king of Sparta, and the infamous Helen, who instigated the Trojan War.
According to some accounts, Menelaus promised Hermione to Neoptolemus, the son of Achilles, as a reward for taking part in the sack of Troy. But their marriage was unhappy, and Hermione was eventually carried off by her cousin Orestes, son of Menelaus' brother Agamemnon. In some traditions, Orestes even murdered Neoptolemus so that he could marry Hermione himself.
The myth of Hermione is known from several literary accounts. The most notable of these is Euripides' Andromache, whose portrayal of Hermione as a cruel and treacherous woman influenced later works by Racine and Rossini.[1]