Egyptian Goddess
Hathor
Hathor was the cow-headed Egyptian goddess of love, marriage and motherhood. Like most long-worshiped deities she performed numerous mythological roles, including massacring the enemies of Ra, healing Horus, and nourishing the dead in the afterlife.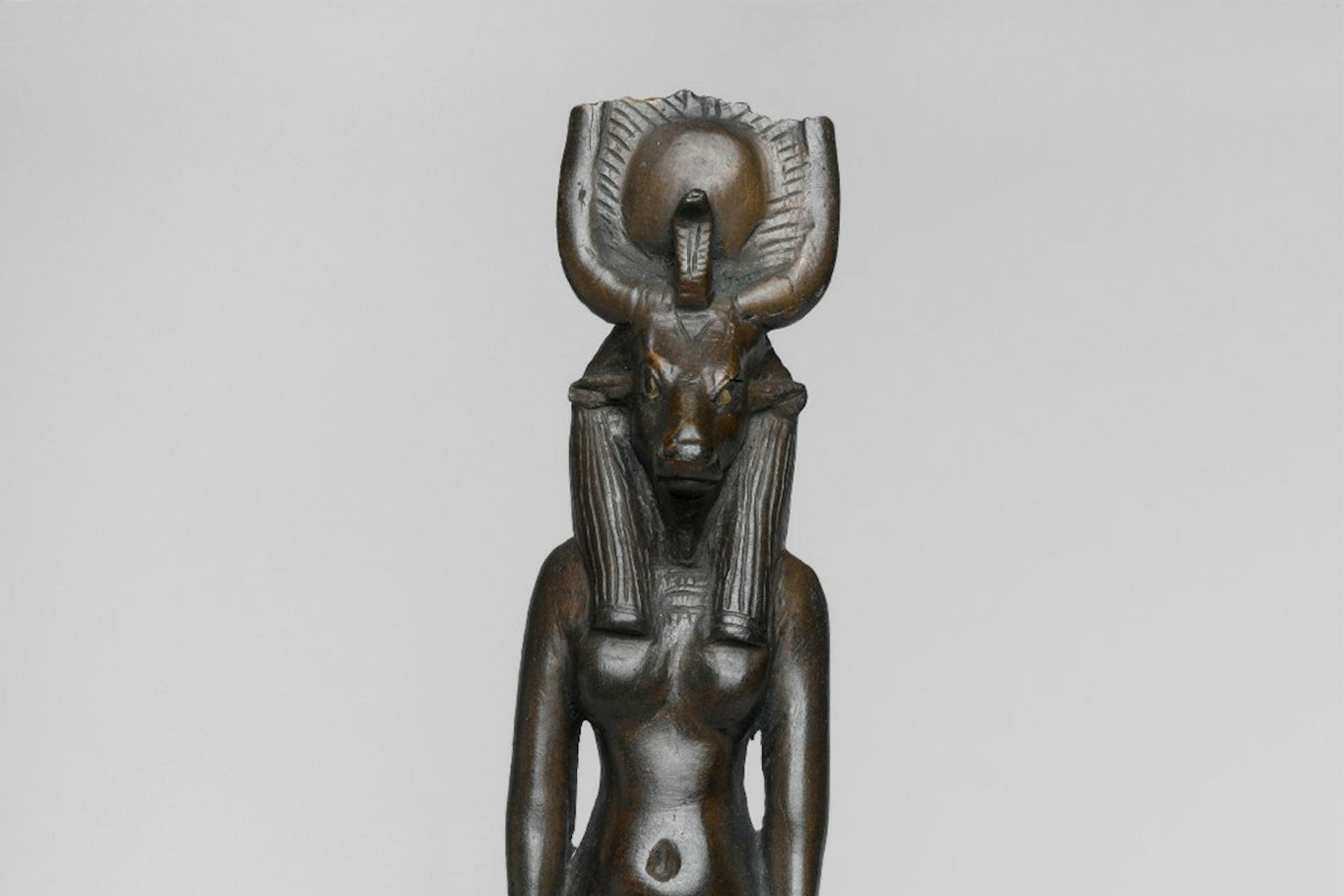 Top Questions
Was Hathor the daughter of Ra?

Hathor, while not a traditionally birthed daughter of Ra, was considered one of the manifestations of the Eye of Ra, which made him her parent.

Why was alcohol important to Hathor?

Hathor was celebrated with copious drinking due to one of her myths, in which she was pacified out of a murderous rage with beer.

Why was Hathor represented by a cow?

Cows were symbols of nourishment in ancient Egypt, and one of Hathor's many roles was giving sustenance and providing nourishment to the dead.