Khoisan God
ǀǀgaunab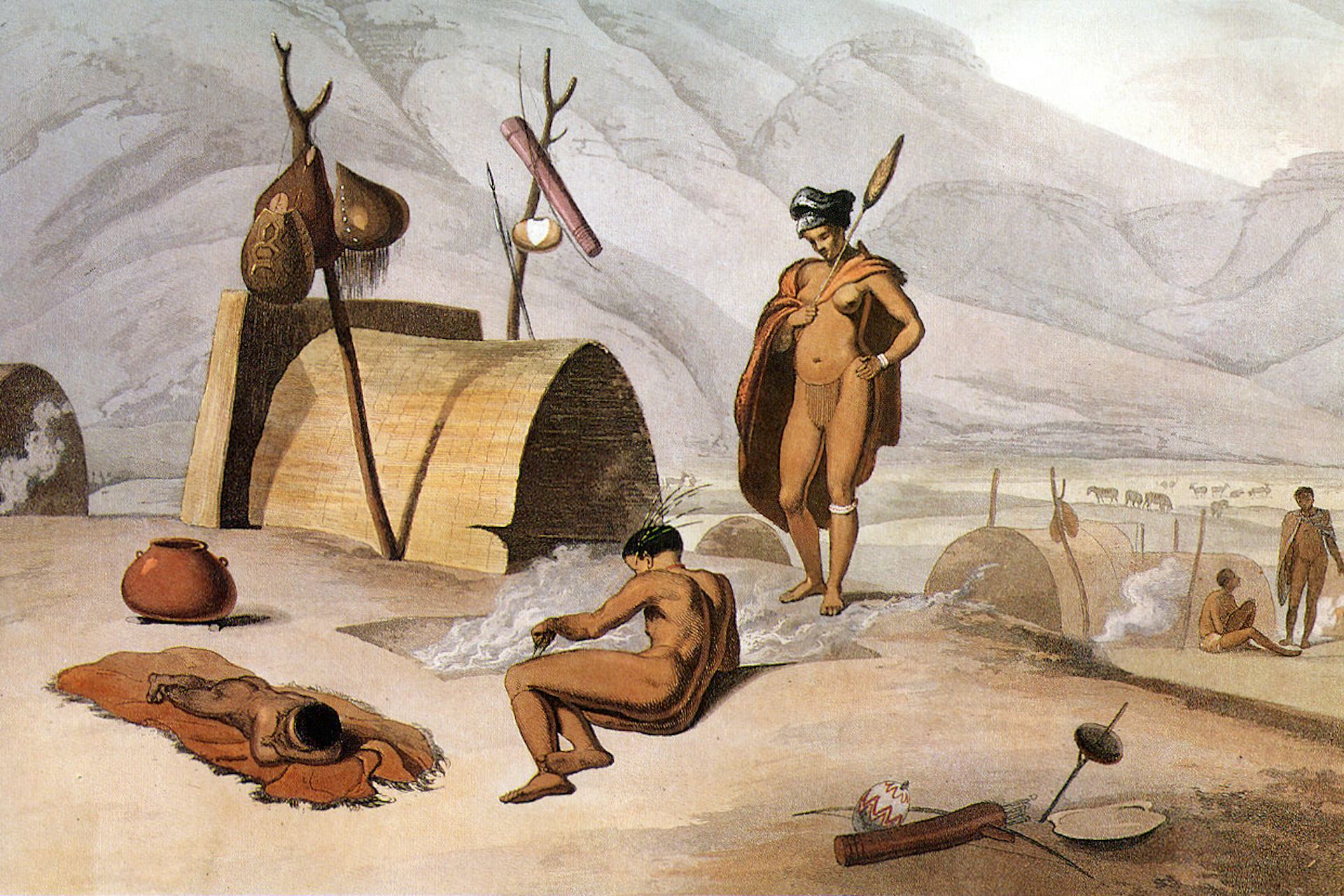 Overview
Gaunab is the Khoekhoe god of darkness and death; all sickness and disease are said to come from him. He is the archenemy of Tsui-Goab, the Khoekhoe supreme being. Each night, Tsui-Goab defeats Gaunab in an eternal battle to bring light to the earth. Gaunab is said to live in the "Black Heaven," while Tsui-Goab occupies a beautiful heaven made of light.[1]
Gaunab is a dreaded and feared deity. Many believe he is the personification of death and evil, and his servants are considered practitioners of witchcraft.[2] After Christian missionaries arrived in southern Africa, Gaunab became associated with the Judeo-Christian figure of Satan, with Tsui-Goab taking on the role of God.[3] The two deities are said to continuously battle for possession of the earth and its people.
Pronunciation[4]
| English | Khoekhoe |
| --- | --- |
| Gaunab | ||gaunab |

| Phonetic | IPA |
| --- | --- |
| [xow-NAHB] | /||aʊ.næb/ |
Tsui-Goab Battles Death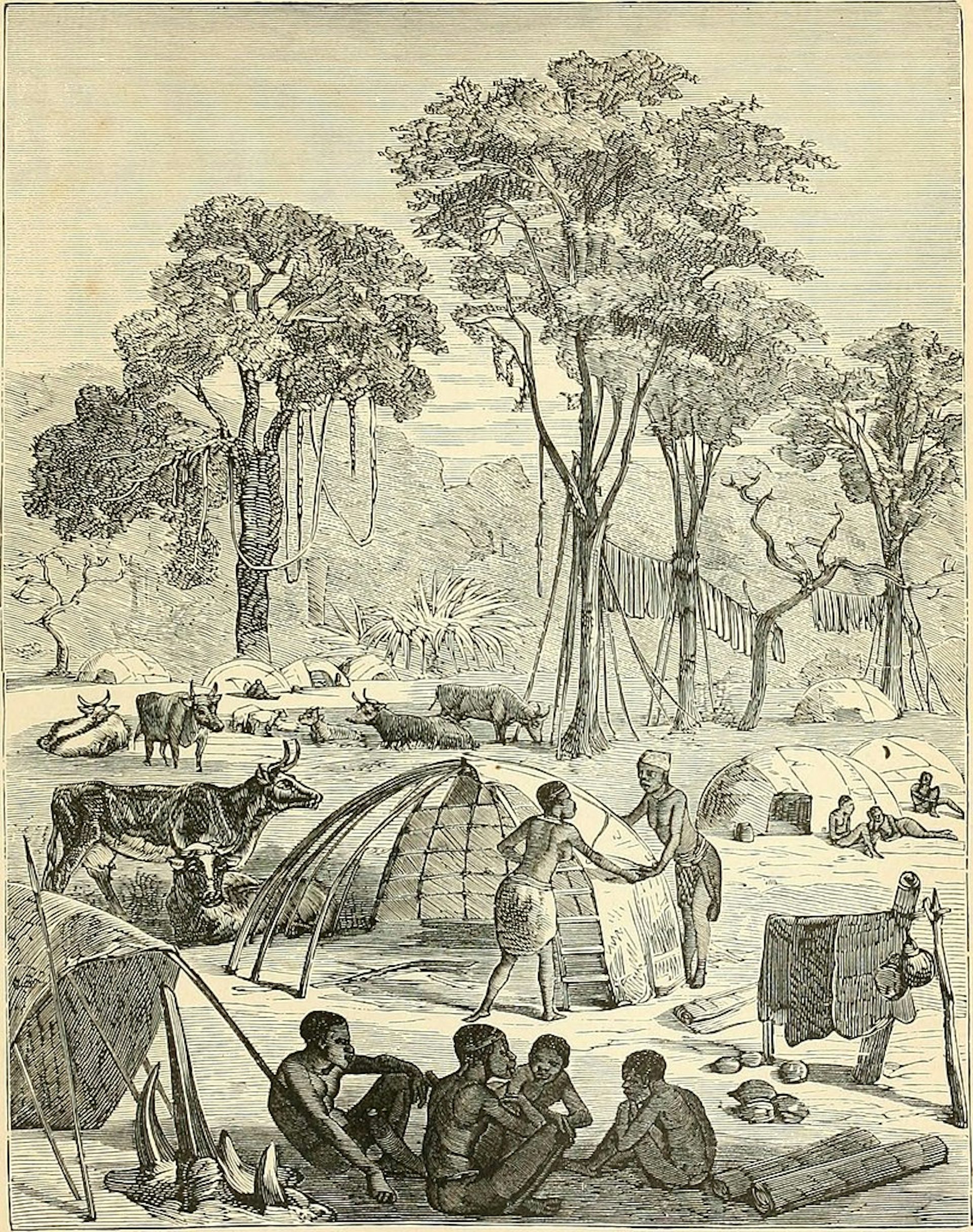 According to legend, there was once a village that suffered from a severe drought. One of the villagers—a man who later became known as Tsui-Goab—feared for his community's fate due to the lack of rain.
One day, a disguised traveler arrived in the village and stood in front of the house of one of the elders. Tsui-Goab asked the traveler where he came from and if the drought had brought death there as well. The traveler replied that death followed him wherever he went. The man then took off his coat, and Tsui-Goab realized it was Gaunab—Death himself.
Tsui-Goab, however, did not fear the god; in fact, he challenged him to a fight. If Tsui-Goab won, Death would be banished from the village. But if Gaunab (Death) won, he could take Tsui-Goab and all the other villagers to the afterlife.
A battle ensued, and Tsui-Goab was wounded in the knee by Gaunab.[5] But in the end, he managed to banish Death from the village. Even so, it is said that Death always lurks close by—a reminder of the inevitability of death.[6]