Khoisan God
Gaona
Overview
Gaona is a Khoekhoe trickster figure and a cultural hero with supernatural powers. In some traditions, he is also considered the creator god, named either Hishe ("The One Whom No One Can Command") or Gauwa (|Gauwa). As a god, he created himself and all the lesser gods, as well as the earth and all its inhabitants.
Gaona can assume many different shapes. He can also change humans into animals and bring the dead back to life. It is said that when humans die, they become IIgauwasi ("spirits of the dead") and join Gaona in the sky.[1] The god then controls these spirits, sending them to earth "to bring death or good fortune."[2]
Gaona possesses a potion that he uses to renew himself and all those who live in the sky with him. In this way, human spirits remain immortal.
Pronunciation[3]
| English | Khoekhoe |
| --- | --- |
| Gaona | ǂGao!na |

| Phonetic | IPA |
| --- | --- |
| [Tc'au-q'na] | /ǂaʊ.!na/ |
Gaona Creates the Earth and Humankind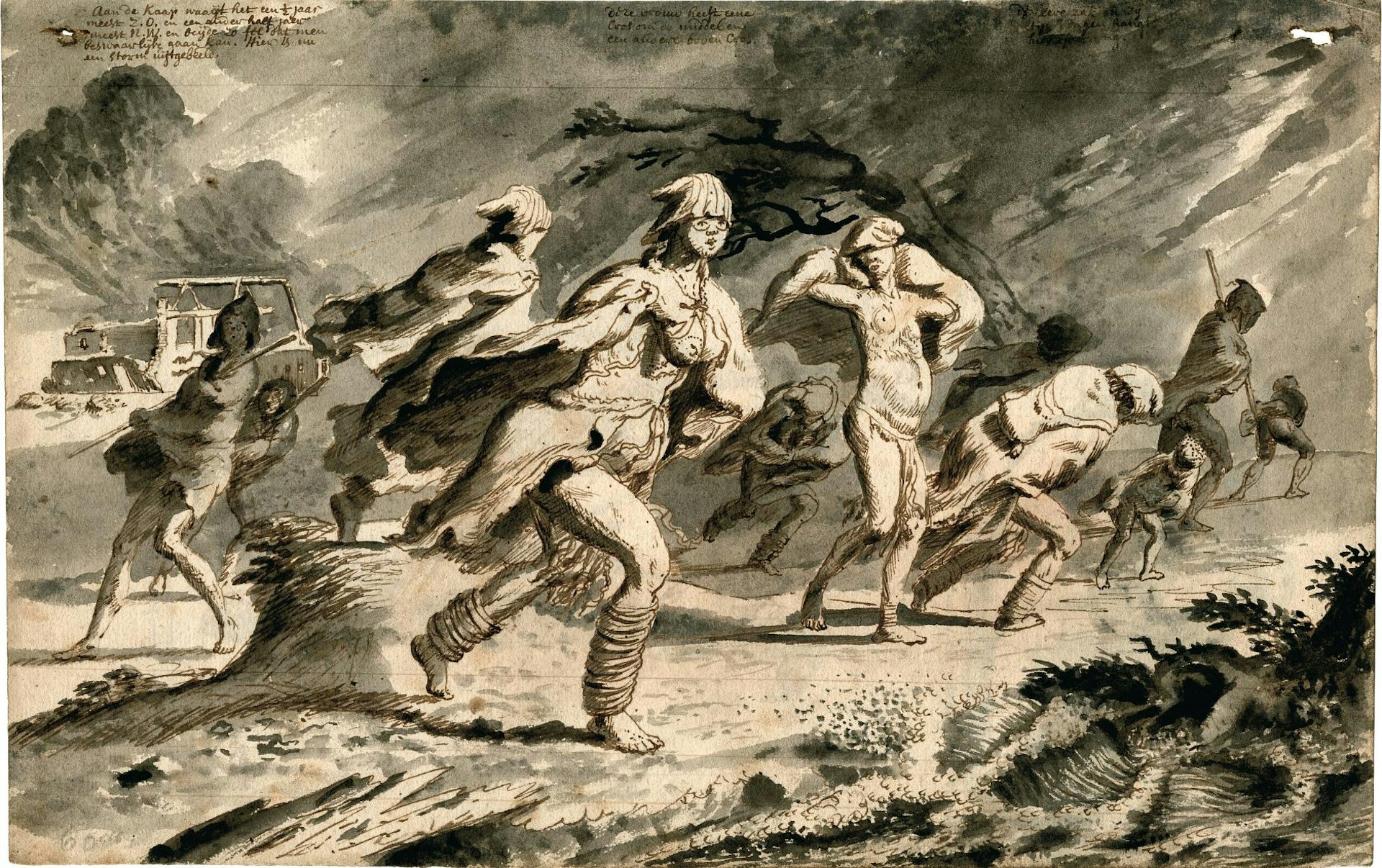 According to Khoekhoe mythology, Gaona was responsible for creating the earth and the sky above it, including water, rain, the sun, the moon, and the stars.[4] After forming the earth, he populated it with plants and animals.
When it came time to create humanity, Gaona made a woman first, whom he named Khwova, followed by a man named Gao (after himself).[5] These first two humans became husband and wife. Khwova is known as the "Mother of Bees," and all those who gather honey must pray to her.[6] In some accounts, Khwova is actually the wife of Gaona himself.
In a different version of the creation story, Gaona (referred to as Gauwa in this legend) lived in a large hole in the ground with two entrances. One entrance faced the east, where the sun rises, and the other faced the west, where the sun sets. The first humans and animals emerged from these holes to inhabit the earth.[7]