Yoruba God
Eshu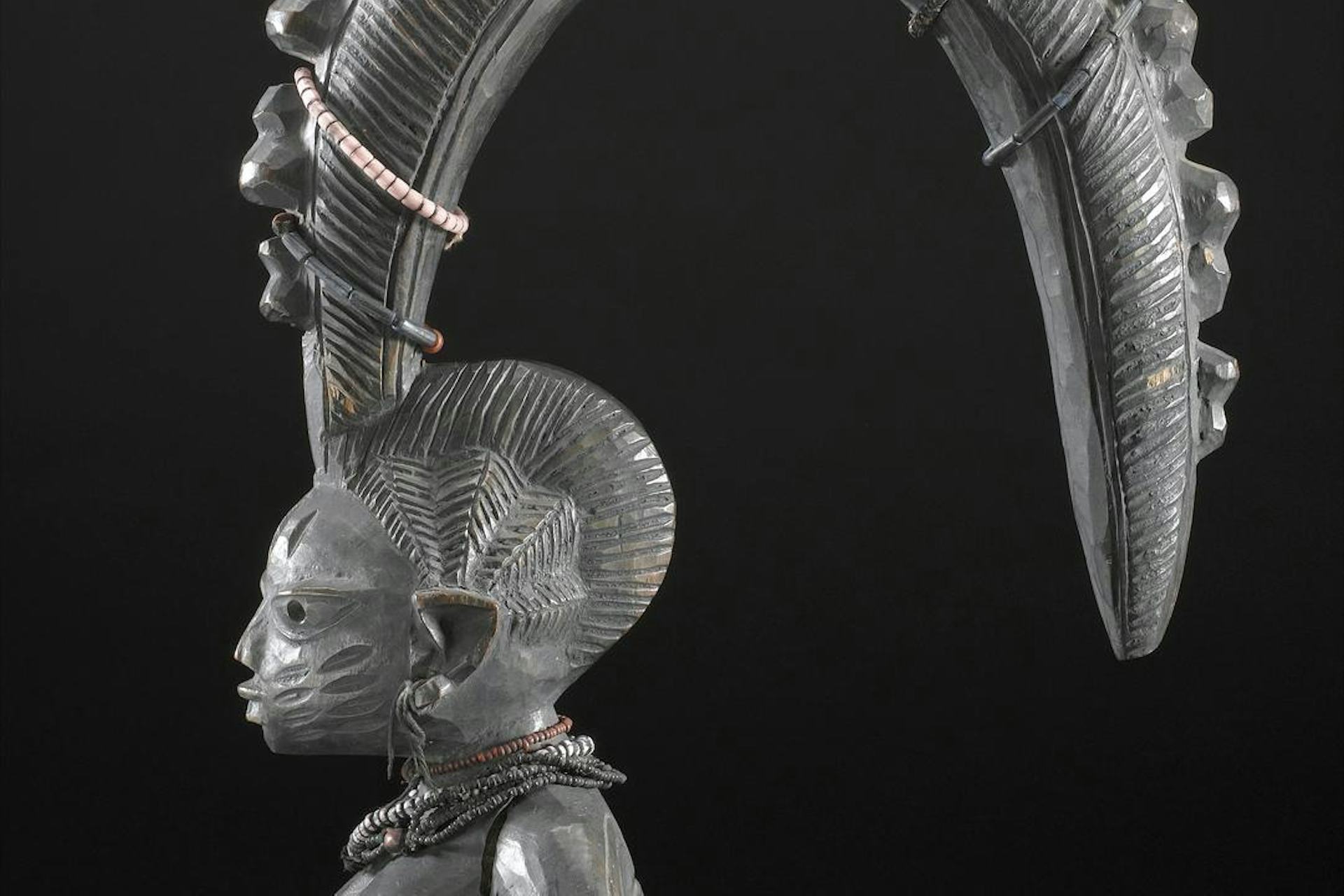 Overview
Eshu—also known as Elegba or Legba—is one of the most recognizable oriṣas (gods) of the Yoruba pantheon. A complex god with many facets and roles, he is best known as the trickster god and the god of chance, unpredictability, and accidents. However, he is also a messenger god, a master of languages, and a guardian of crossroads. 
Eshu is a god of dualities and contradictions. He thrives on disorder and confusion, yet he is also a servant and companion of Orunmila, a god of order. Eshu serves as a mediator between the human and oriṣa realms, overseeing the transport of sacrifices to the oriṣas.[1]
Given that Eshu is a trickster god, Yoruba mythology contains many tales of his mischief, which depict him as alternately malevolent and benevolent to humans.[2] Within his diverse and sometimes contradictory domain, Eshu is responsible for "sin and punishment, fate and accident, certainty and confusion, and life and death."[3] He is also a gatekeeper of crossroads and thresholds, where he is known as onile-orita, or "the one who builds his house at the road junction."
Pronunciation
Eshu Steals Obatala's Yams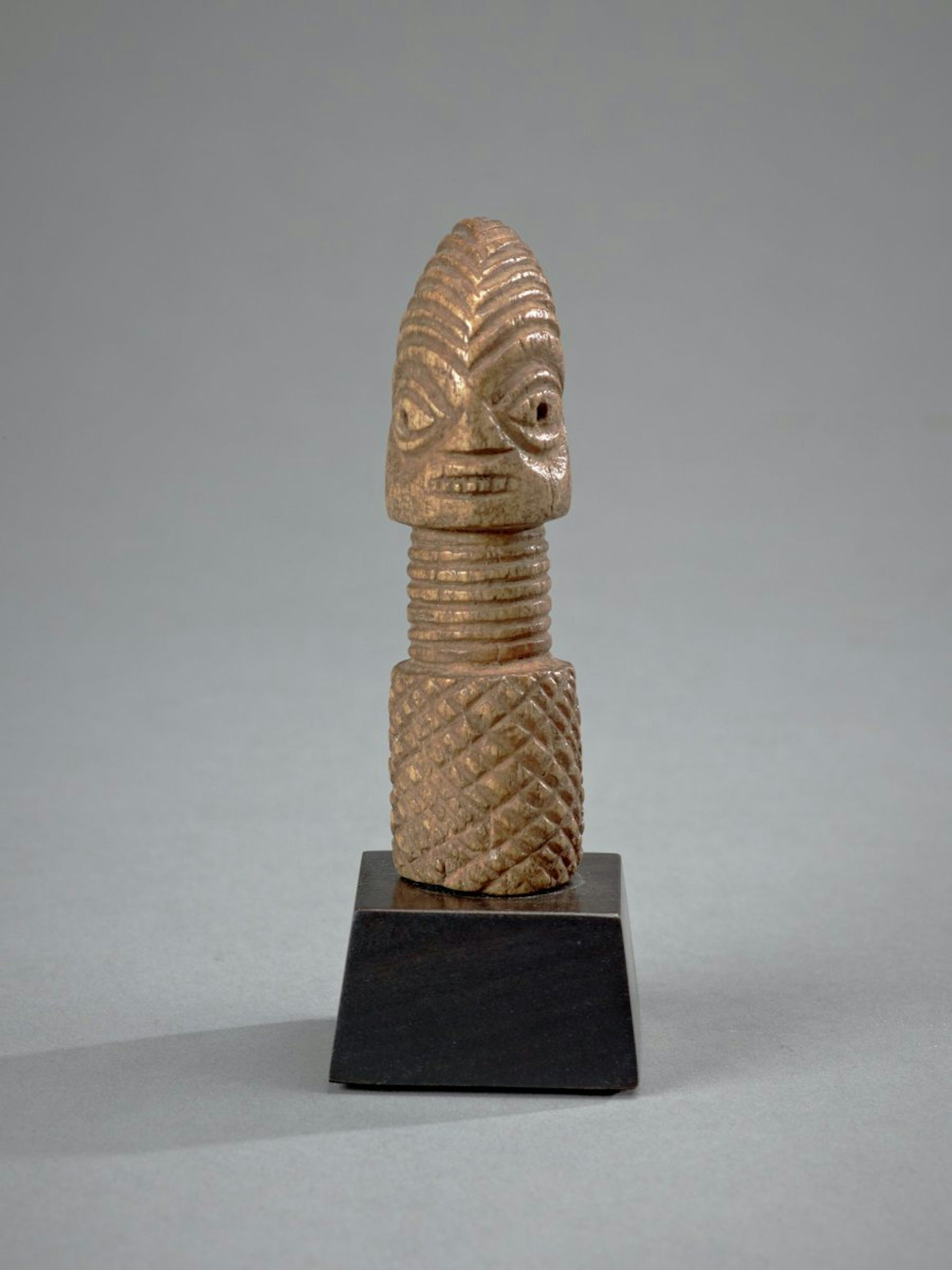 Eshu and Obatala (the god of creation and purity) have a complex relationship, with Obatala often serving as the target of Eshu's tricks. In one particular tale of mischief, Eshu entered Obatala's garden and stole some of his yams. He then used Obatala's own slippers to make footprints in the garden. 
When Ọbatala discovered the theft, he asked Eshu about the missing yams. Eshu pointed toward the slipper prints and argued that Obatala must have stolen his own produce, for those were his tracks. Annoyed by Eshu's cunning and trickery, Obatala punished the god by ordering him to return to the skies every evening and report to the oriṣas what had happened on earth that day.