Mycenaean Queen
Clytemnestra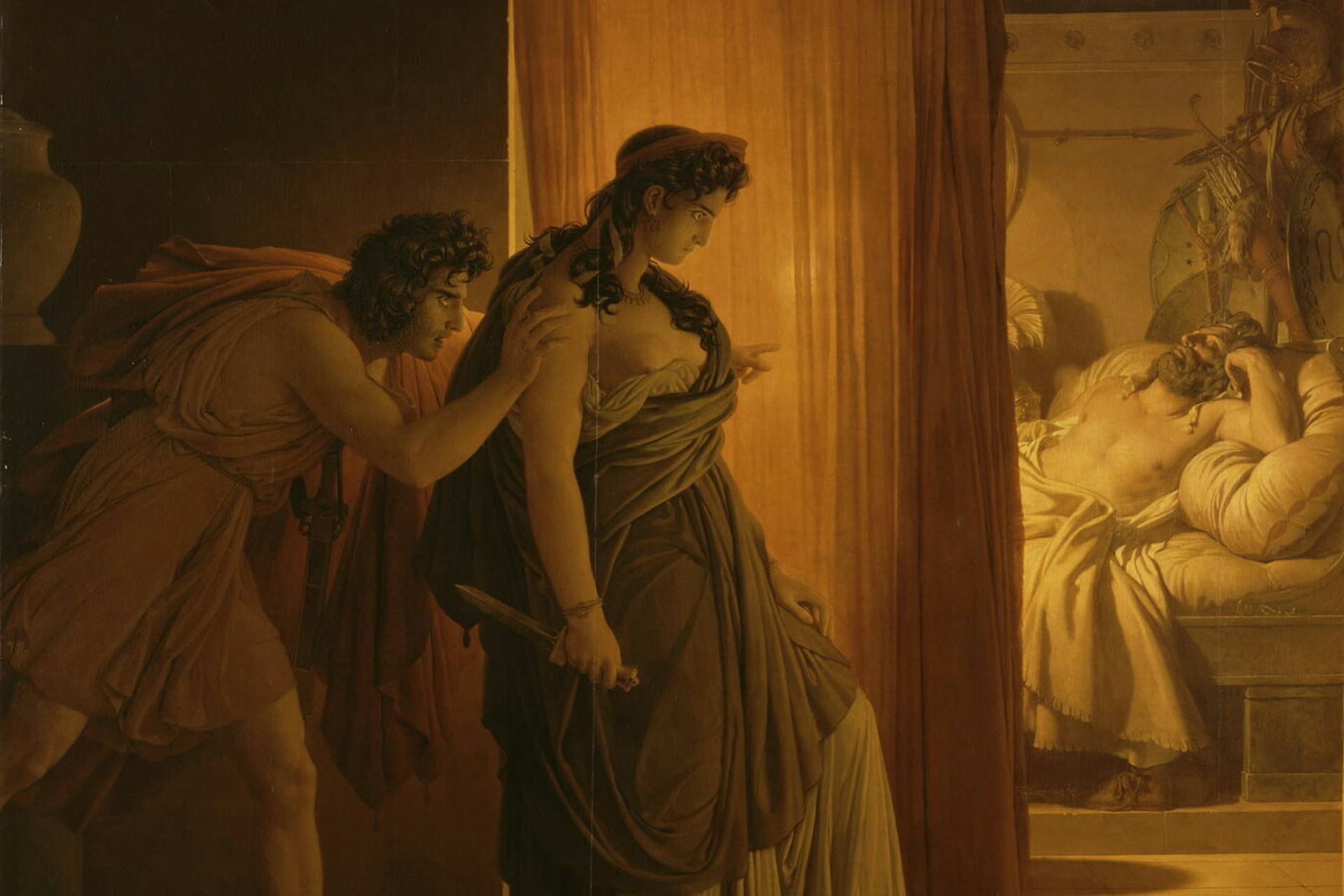 Overview
Clytemnestra was a Greek queen and one of the most famous murderers of Greek mythology. As a daughter of the Spartan king Tyndareus and his wife Leda, her siblings included Helen (who incited the Trojan War) and the heroes known as the Dioscuri. Clytemnestra married Agamemnon, the powerful king of Mycenae, and bore him several children, including Iphigenia, Electra, and Orestes.
Clytemnestra's unhappy marriage to Agamemnon was marred by treachery, adultery, and ultimately murder. Agamemnon sacrificed his and Clytemnestra's daughter Iphigenia in exchange for a wind to sail to Troy—an act for which Clytemnestra never forgave him.
Meanwhile, Clytemnestra took Agamemnon's cousin Aegisthus as her lover while Agamemnon was off fighting in the Trojan War. When Agamemnon returned from Troy after ten years, Clytemnestra and Aegisthus conspired to murder him.
Agamemnon's murder was soon avenged by his son Orestes, who killed both Aegisthus and his mother Clytemnestra for their crimes. But Orestes was pursued afterwards by the Erinyes (also known as the "Furies"), goddesses responsible for punishing wrongdoing and blood-guilt.
Clytemnestra appeared frequently in ancient literature. Immortalized most famously in Aeschylus' trilogy of plays known as the Oresteia, Clytemnestra tends to be remembered as a strong woman who did not hesitate to punish her husband's misdeeds. But in antiquity, as today, there were many different versions of Clytemnestra's character and motivations.[1]