Trojan Princess/Seer
Cassandra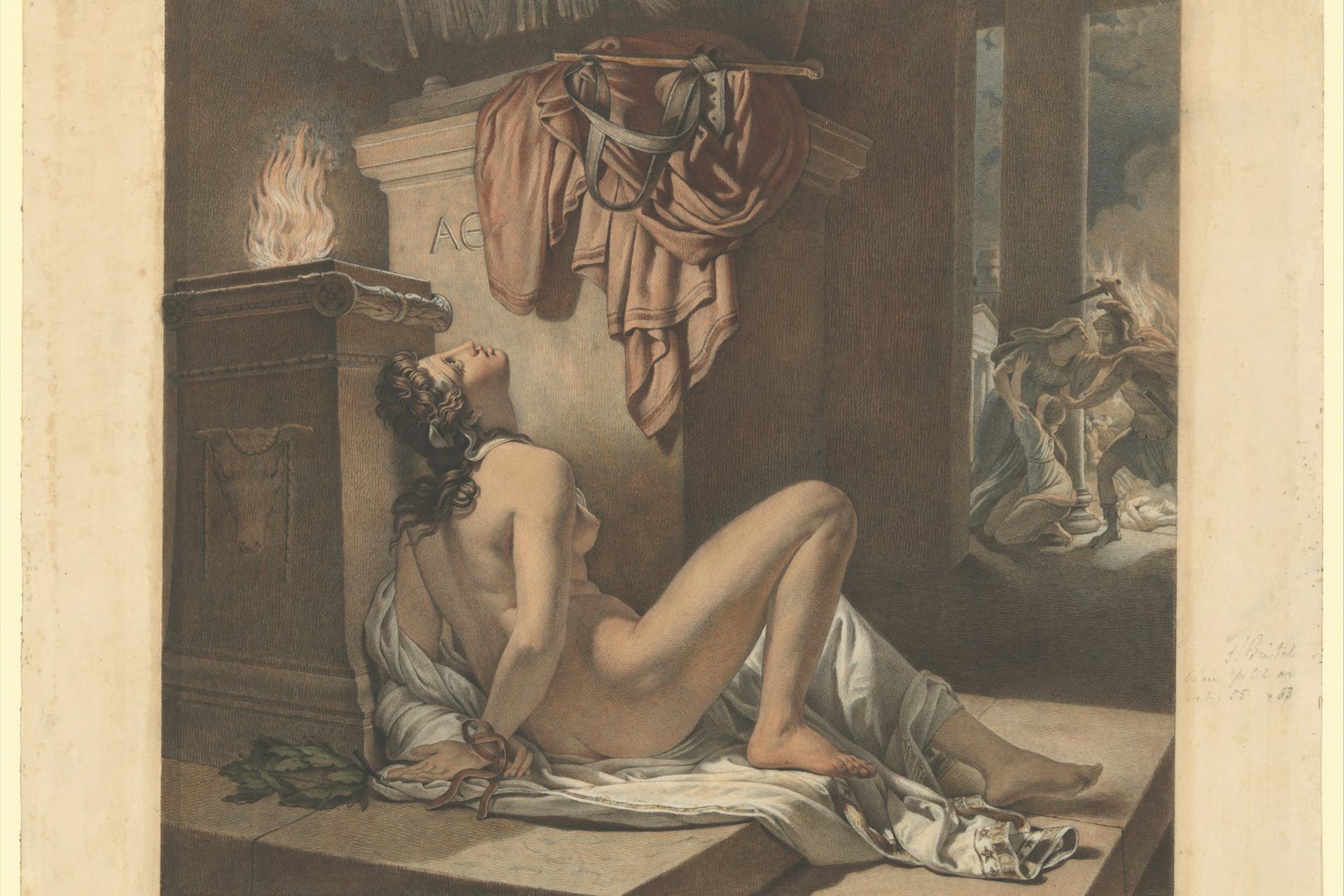 Overview
Cassandra, sometimes known as Alexandra, was a Trojan princess and seer. She was the most beautiful of the daughters of Priam and Hecuba and the twin of Helenus. Apollo gave Cassandra the gift of prophecy, but when she rejected his amorous advances cursed her so that nobody would believe her.
In literary accounts following Homer (who never mentions Cassandra's prophetic abilities), Cassandra was constantly prophesying the fall of her city, warning her people about dangers such as Paris or the Trojan Horse—warnings that always went unheeded.
During the sack of Troy, Cassandra was raped by "Lesser" Ajax. Agamemnon later claimed her as his concubine and brought her back to Mycenae, where his wife Clytemnestra murdered them both.
Cassandra was popular in ancient literature and art. Today as in antiquity she remains the archetypal prophet of doom whose warnings go tragically ignored.[1]