Egyptian Goddess
Bastet
Bastet was the cat-headed Egyptian goddess who guarded pregnant women and served as a manifestation of the Eye of Ra. Originally a ferocious lioness, her image softened over time, although she retained her fierce protectiveness.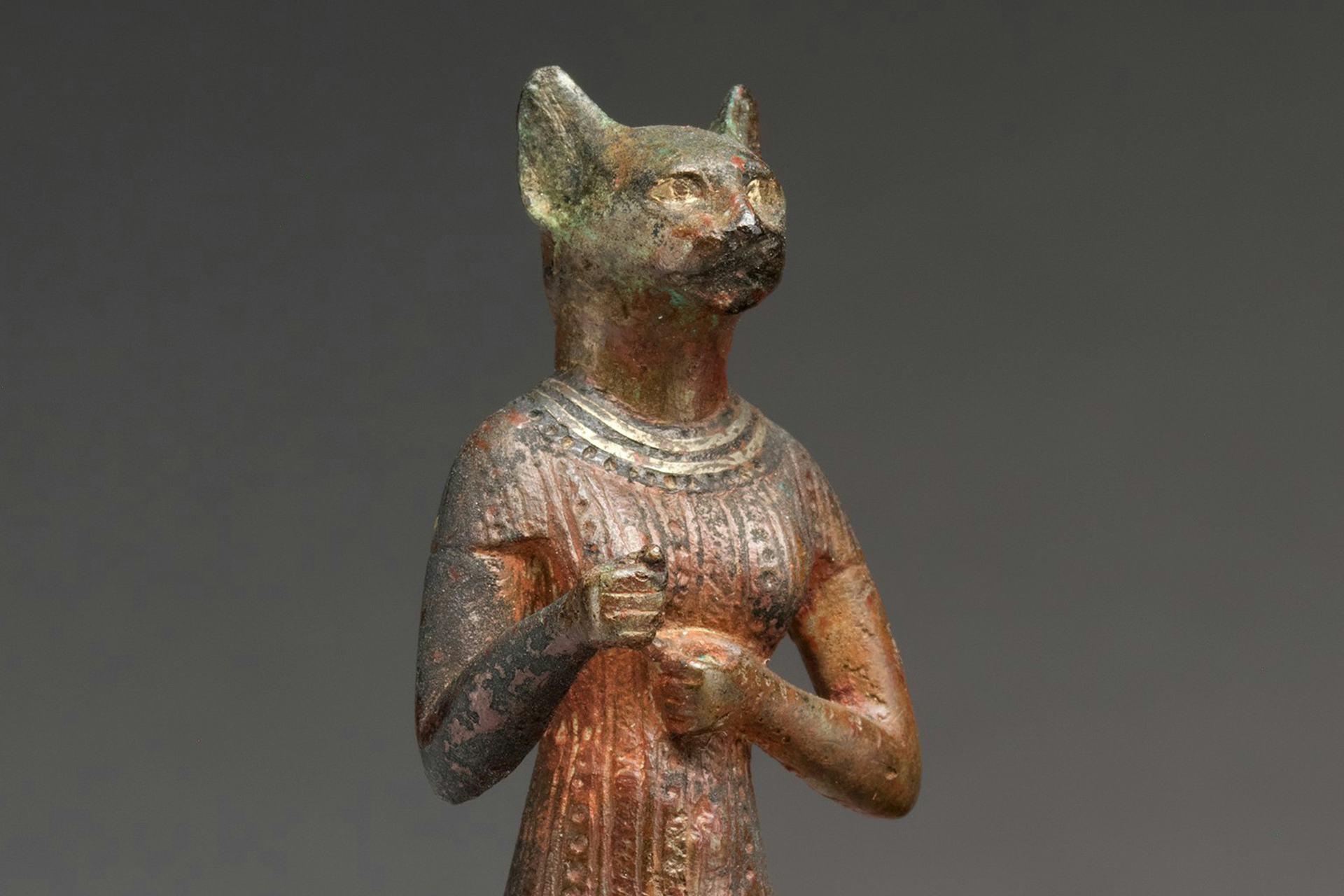 Top Questions
Who were Bastet's parents?

Bastet was a manifestation of the sun, also known as the Eye of Ra, and as such was regarded as a daughter of Ra.

Were Bastet and Sekhmet the same goddess?

Bastet and Sekhmet had very similar origins and eventually came to be regarded as two aspects of the same goddess.

Why did Bastet have the head of a cat?

As cats became domesticated in ancient Egypt, they grew in importance, praised for their ferocity as well as for their gentleness, and Bastet reflects their influence.