Yoruba God
Ṣhango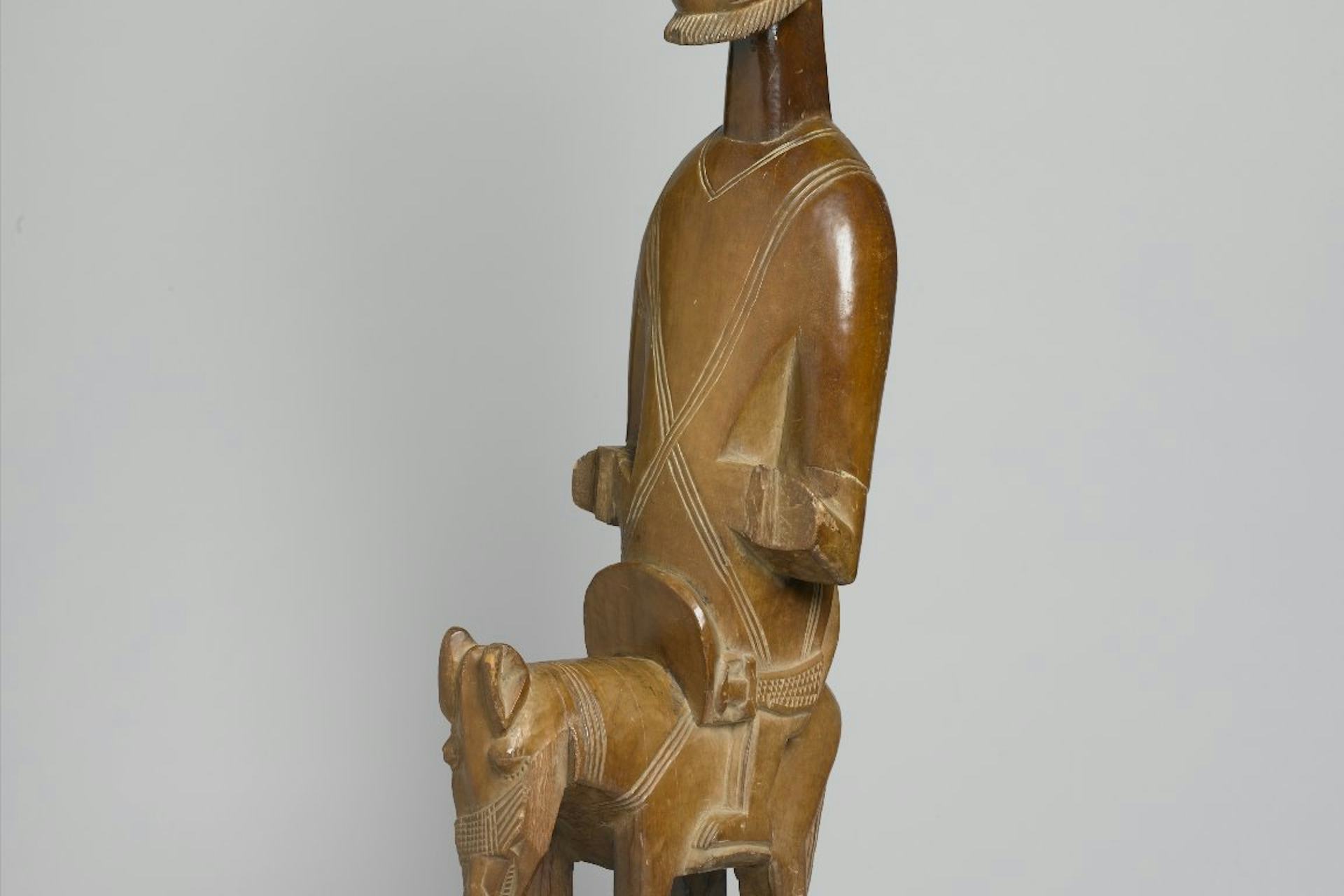 Overview
Shango is a popular yet malevolent oriṣa (god) of the Yoruba pantheon.[1] He is closely associated with nature and has power over natural elements. Shango's servants include the wind, Afefe, and the rainbow, Oshumare, while his three wives are the river goddesses Obba, Osun, and Oya.[2] It is believed that Shango was originally the fourth king of Oyo, later ascending to heaven on a golden chain.[3]
Shango is the Yoruba god of thunder, lightning, fire, virility, dance, and justice. He is also regarded as the patron god of twins, or Ibeji, who are sometimes referred to as "thunder children."[4] As the god of thunder, he is often portrayed with an oshe (battle-ax), the symbol of the thunderbolt. The oshe also represents the god's prowess in battle.
In addition to his other roles, Shango is also the god of dance; during religious ceremonies, his priests hold an oshe while beating a bata drum. This instrument is another sacred symbol of the god, as Shango is said to play the drums in order to summon thunder.
According to legend, Shango creates lightning and thunder by hurling "thunderstones" at the earth. His priests rush to where the lightning has struck to look for these stones, as they are thought to possess magical properties.[5]
Pronunciation
Shango as King of Oyo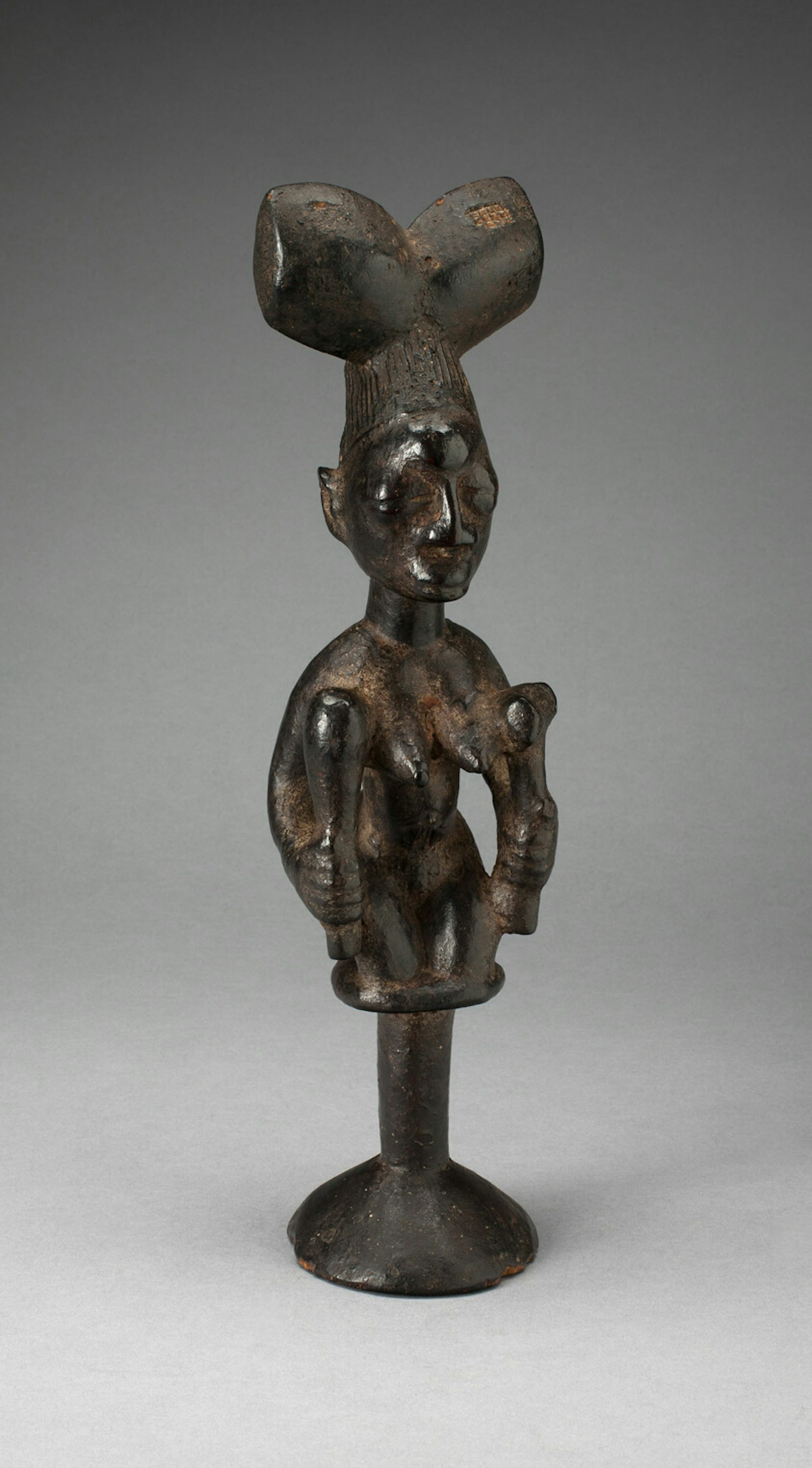 According to myth, Shango was once a tyrannical king of Oyo. He possessed a powerful talisman, which he used to call down lightning. One day, Shango climbed a hill to test his new charm and successfully summoned lightning from the skies. But he unknowingly destroyed his own palace with the lightning, killing his wives and children. Grief-stricken, Shango hanged himself from an ayan tree.[6]
Another myth states that King Shango was able to summon fire and smoke from his mouth, which he used to vanquish his enemies. This ability terrified his own subjects.[7] Fearing Shango was too powerful, two of his advisors, Timi and Gbonka, plotted against him. In response, Ṣango set them up to fight one another, hoping they would kill each other.
Gbonka survived the battle, so Shango threw him into a fire, but he once again emerged unharmed. Gbonka then ordered Shango to leave Oyo. Shango acquiesced at last, abdicating his throne and exiling himself. Upon learning that his own family had conspired against him, Shango hanged himself from an ayan tree.
Later, during a storm in Oyo, Shango's voice boomed from the sky. He declared that he had not died but had instead returned to his place among the oriṣas.[8]