Argive Hero
Amphitryon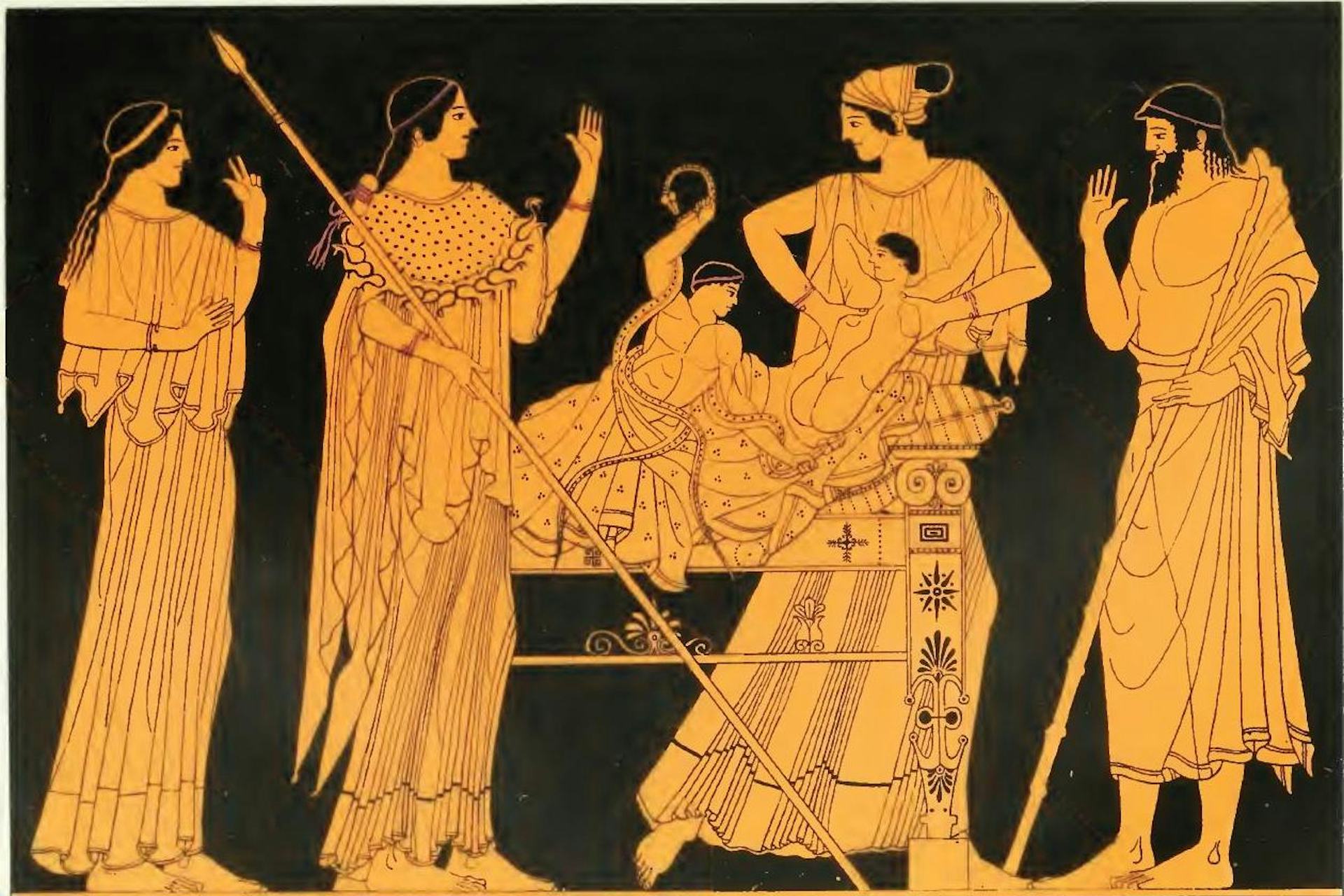 Overview
Amphitryon, son of King Alcaeus of Tiryns and Astydamia, was a Greek hero from the Argolid. He married Alcmene, an Argive princess and the daughter of King Electryon. After Amphitryon accidentally killed Electryon (his father-in-law), he and Alcmene fled to Thebes. 
In Thebes, Zeus disguised himself as Amphitryon in order to seduce Alcmene. She subsequently gave birth to twins: Heracles, whose father was Zeus, and Iphicles, whose father was Amphitryon.
In addition to serving as the foster father of Heracles, Amphitryon was a brave warrior. He waged successful wars against the Taphians and the Euboeans before being killed in battle with the Minyans.
Ever since antiquity, Amphitryon has been best remembered for righteously bringing up Heracles even though the boy was not his true son. Amphitryon was honored as a hero in Thebes, where his tomb was put on display.[1]